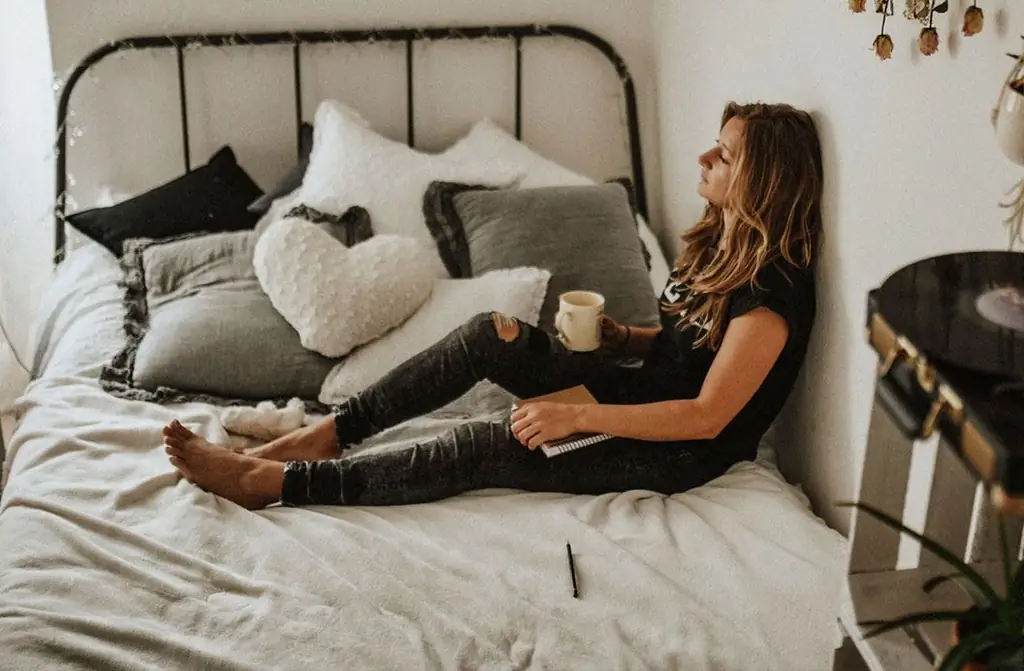 How to forgive her husband's betrayal. My personal result
I know from personal experience how ruthlessly and cynically the fact of her husband's betrayal deprives him of vitality. I was so exhausted inside myself with endless questions, grievances, a burning demand of inevitable heavenly punishment for the unbeliever, that the only desire left in me was to let me go. I was ready to pay any price for a recipe that would give me the opportunity to start gaining strength to live on, alone with two children …
How to survive the betrayal of your husband? This is not just a question. This is pain tearing the soul and heart into small sharp fragments. It is difficult to find words to convey this difficult experience.
I know from personal experience how ruthlessly and cynically the fact of her husband's betrayal deprives him of vitality.
And I want to tell you HOW I was lucky … I was lucky that I did not just "forgive and let go", but really got liberation from the incredible force of a blow in the stomach when the treason of my now ex-husband was revealed. I was incredibly lucky to find the portal "System-Vector Psychology" by Yuri Burlan. Almost two years have passed since I completed the training, since then my pain from my husband's betrayal has gone and has not returned. And will not return. Because there is nothing more to return.
Before I came to Yuri Burlan's training, I fanatically followed the advice of Internet psychologists, convincing my reflection in the mirror that she was still a beauty and still "wow!", And "we'll still look at his crotch when he understands whom you lost."
I really tried to follow all the points and steps of "practicing" and "just" psychologists on the Internet:
Take the situation for granted, if it has already happened, and forgive. I tried to. Highly. But the human soul is not a vase, the fact of its brokenness can be taken for granted and replaced with a new one. What is there to forgive?
Wait for the reciprocal responsibility of the unfaithful husband. And here I patiently waited until the end of my last mental strength that he would nevertheless take a step forward. 14 years of marriage, two children cannot be taken and deleted at the same time. I thought so. And she waited. Did not happen.

Symbolic "letting go" of offense. It was necessary to write on a piece of paper all your "hurts", crumple, burn and scatter the ashes in the wind. Seriously. I did that. But the more I wrote about how it hurt me, the harder, not easier it became.

Conclusion: these tips and tricks do not give the expected result!
But most of all, I was offended by the thoughts of Internet experts on the subject that all men are males in a good way, they need the novelty and cunning of femme fatale, and they also need good daily sex without any female options for temporary surrender, well, borscht-pies and fresh shirts, of course. And yes, husbands like obedient children more than noisy and restless ones. Read between the lines: "Somewhere you, dear, did not finish."
"Go to hell! - I sent aloud the certified academicians of all psychology. - He rolled like cheese in oil - treated kindly, washed, fed, not overloaded with unnecessary household issues (because, as my mother-in-law said, you have to pull yourself so that the man does not run away from the unbearable oppression of his eternally boiling wife).
With my messages, I justified what nevertheless cut my eyes: yes, I was not always enough for my husband, my attention was not enough, the manifestation of sensual emotions towards a loved one. Very often at the end of a busy day, I felt overwhelmed on all fronts, what's the sex? But I am a wife, I had to create comfort in the family, without straining the dear man so that he would not run away …
The most deadly delusion is to deprive a man of the feeling of his masculinity and strength! This is so clearly understood at the training of Yuri Burlan that one wants to sincerely burst into tears from the realization that there really is a female nature and how she can stimulate a man to be her calmness and confidence for his woman. These are incredible realizations and they are priceless!
Before the training, there was a global spiritual devastation in me and some kind of almost physical impossibility to breathe into tomorrow, already, with myself, without the help and support of the one to whom nature was written to be stronger than me.
"… Lord, how is that?.. Why?.. How to be now? Forgive? And HOW to forgive her husband's betrayal?.. Pretend to be a vegetable and not show it?.. Go to a psychologist?.. "And so endlessly, every second, if you are awake (and you practically do not sleep), the whirlwind of these questions takes out from you the last strength. Inside there is a feeling that the chest was pierced with reinforcement …
I was so exhausted inside myself with endless questions, grievances, a burning demand of inevitable heavenly punishment for the unbeliever, that the only desire left in me was to let me go. I was ready to pay any price for a recipe that would give me the opportunity to start gaining strength to live on, alone with two children. The desire of my psyche to come to at least some semblance of calmness shook me on the Internet in search of a single answer to the only remaining question.
How to forgive her husband's betrayal and LIVE on?
Indeed, at the moment when I came to the training "System-vector psychology", I retained the only desire - to survive in this hopeless hell of fear of loneliness and helplessness that is growing every day.
Yuri Burlan's training literally brought me back to life. Every word of Yuri penetrated me with life-giving moisture. I didn't even notice at what point in the training my physical strength and stable calm state of mind returned to me. There was a feeling that I have always been in this format, so imperceptibly and comfortably all my internal imbalances were leveled.
But the most significant moment for me was the moment of AWARENESS of the desires of my psyche and the desires of the psyche of my husband. It was this understanding that freed my soul from the position rolled into a ram's horn. When we possess the skill of an unmistakable understanding of the desires, values and aspirations of the psyche of other people, it is impossible to break the wood in a relationship in principle.

The realization of one simple thing - the fact that everyone wants to get joy and pleasure from life, wants to be the best, recognized, respected, loved, heard among other people - combined my questions with essentially simple answers that I was lucky to find at the training. And I was released. I understood what my husband really wanted, what my psyche was looking for and why it happened the way it happened. And the pain was gone.
I am immensely grateful to Yuri Burlan, a team of guys, my classmates for an unforgettable happy turn in my life in all its manifestations.
Three years have passed since our divorce. And for two years now, I have been absolutely calmly meeting with my ex-husband - without an explosion of anger and indignation, without painful expectation to hear words of regret about what happened, without a desire to poke his nose once again into his irresponsibility and betrayal. These thoughts no longer appear. There is a calm dialogue that always ends adequately, without slamming doors and loud mutual reproaches and accusations. This is an incredible feeling of inner freedom from the burden of the difficult experience of a once uncomplicated relationship! And it is steadily present in me.
How to survive the betrayal of her husband - the only advice: come to the training "System-vector psychology" by Yuri Burlan. Here are all the answers to any questions for the human hearts worn out by the search.
Numerous results of those who completed the training:
Natalia K., graphic designer, Moscow Read the full text of the result>