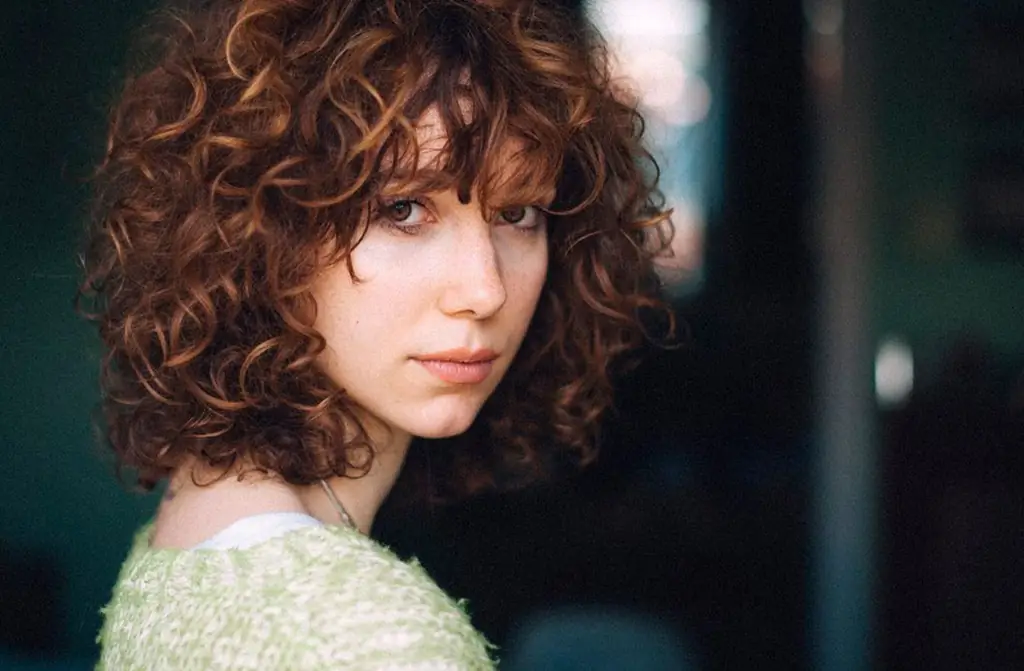 Two ways: live or shrink
She finally realized what was still missing! You can't be nice at someone else's expense. Only when you act on your own in line with your real desire, a spark of happiness strikes inside …
I now have two paths:
To stand still or to walk.
If you go - then again there are two ways:
Where the wind is or where the head is.
Olga Arefieva
Throughout the window - the picturesque mountains of Switzerland. The bright sun plays in the advertising of the impeccable surface of Lake Geneva. A hand automatically reaches for the phone to take a picture. Eyes squint, send a signal to the brain to admire. The centers responsible for delight are not responding. Instead, the inappropriate question is, "What am I doing here?" In the afternoon, meetings with foreign partners, presentations, discussion of key selling points, in the evening - a buffet table and networking.
What do I have to do with this?
What was it that suddenly came over her ?! Previously, I really enjoyed my work! Where does this feeling now come from that I got lost and went into the wrong room, to the wrong people, I want to talk and think about the wrong thing?
After university, the soul demanded a stormy, active life, acquaintances, impressions, travel. I wanted my beloved English to come to life in real situations, and not in fictional dialogues. The whole world was opening up at work! Oxford, Cambridge, London, New York, Toronto, Berlin, Prague! The smartest people, burning with their work. And she is among them! Expands horizons! Helps people make dreams come true!
However, when she decided to give a prize educational trip to England to a boy raised by a lonely grandmother within the framework of the competition, she received a reprimand from the financial director: "Can he become our potential student for a more expensive program?" But he wrote the best essay! And yet he went, she insisted! Accidental joy in spite of leadership. And I would like the good, and not just benefit, to be part of the corporate goals.
The post-student enthusiasm soon subsided. Customer wishes from the category: "We need a prestigious university in the center of London, but to study it was not necessary!" - shook off the raid of an important mission from this work. After a couple of years, I thought to leave, but new trips, promotions, achievements, meetings, powers, moving to the capital, gratitude of clients, the need for colleagues - everything fed up ambitions and a thirst for interesting communication and left it in place.
What led to a place where it shouldn't feel like it should be?
Evolution of feelings or vice versa
As a child, she imagined herself to be a doctor: she hung a listener-button on a string around her neck, wrote down the "rales percentages" for the whole family in a notebook, and treated with raspberry jam. At the age of seven, I learned how to measure my mother's blood pressure and give real injections. But when her beloved cat, Karmeshka, died in front of her eyes, she wanted to become a veterinarian in order to be able to help the weakest and most defenseless.
She enthusiastically read poetry at competitions, sang songs on school trips, led city concerts. The teachers called her the happiest child in the class. After all, her mother did not tell anyone that the tired wing was barely enough to hide the children from the regular brawls of their drunken dad.
The girl grew up, aspired to see the world, became financially independent. Happy?
Do not notice the logs in your eye
Working moments were more and more annoying. Especially the posturing and hysteria of the director. At meetings, she could look in a large mirror on the wall, without looking at the interlocutors, played the role of caring and attentive, and in fact she was constantly cunning for her own benefit. And there seems to be nothing to blame a person for: she could be an actress or a doctor, but fate threw it into business. Find your failed patients and spectators at the negotiating table! But why is it so annoying to watch it from the outside?
Personal life was also not happy. In fortune telling, astro forecasts, oracles and psychology, she looked for clues when, where and how she was destined to become very happy.

Predictions promised a prince, but real life did not obey the sorcerers. She loved strongly, but always now not reciprocally, now hopelessly, now at a distance of thousands of kilometers, now in her own illusion.
Why is it so difficult to fulfill simple desires - to be loved and to love, to rejoice and delight?
Baby scars on an adult soul
The training "System-Vector Psychology" by Yuri Burlan revealed for her the whole chain of causes and effects that led her unconsciously from birth to the present moment. And most importantly, he showed where he was calling now.
A real heart desire, like a core inside, gathers our whole life around it. It lives, seethes, grows, if it is not nailed to comfortable constancy or even joyless inaction by false fetters.
The owners of the visual vector have a wide open heart. No armor - bare feelings. For the development of this fragile mental structure, careful conditions are needed.
The main thing is no fear, so that feelings can grow stronger, germinate and receive feedback on their warmth from other people. Otherwise, there is nothing to sensually share with others, naturally there is no response from them.
Only emotional connections make a person with a visual vector happy. If they are not there, it remains only to somehow excite and calm yourself with superstitions, fortune-telling and speculation, which are gradually pulling to a dull bottom. Pushing off and swimming towards the sun is a matter of just one awareness.
It was not the headmistress who irritated at all, but her own reflection in the inner mirror! Imitation of goodness, imitation of love. Unconscious cunning before oneself, and as a result - emptiness and loneliness.
Looking for a real feeling
If you stand, there are also two ways:
Everyone should smile and don't go crazy.
Or as a monument near the roads:
"I didn't do so much, although I could do so much" …
The training "System-vector psychology" by Yuri Burlan launches multilevel internal work. The layer of superstition disappeared immediately, after which the long-term emotional dependence evaporated. There is no longer a puppet blind to his unconscious.
She finally realized what was still missing! You can't be nice at someone else's expense. Only when you act on your own in line with your true desire, a spark of happiness strikes inside.
In childhood, the love of mothers, grandparents managed to cultivate a heart sensitive to someone else's pain. The little girl wanted to help people, heal, save, love. But the quarrels of her parents and the death of her beloved pets frightened off the warmth growing in her. It has ceased to trust, open up, sympathize. I only felt sorry for myself and the cats.
The trail turned around. The beacon of the childhood dream of "helping others" faded. For a long time she was leading herself with a picture of success. A whimpering dissatisfaction grew inside. Only training kindled the desire to live and create with unprecedented strength.
Now on the weekend, after coffee with her beloved, she runs to the boarding school to those who really expect a smile and an affectionate word from her. Lonely, scared, hungry for attention teach her to feel life without a protective film on her heart.
There, in the boarding school, not everyone can answer her with words: someone mumbles, someone is silent, someone mumbles indistinct. More and more people are now limited in their ability to analyze and accurately name their feelings inside. And the word is a constructor for thought.
Speech disorders signal about a particular breakdown in the mental state. Observing and understanding the world systematically, she felt a desire and opportunity to help such people with deeds and would soon receive a new specialty - a speech therapist.
Questions arise again, again it is interesting to learn, do, live! So that more people talk, read, hear and understand their own essence. So that everyone can perceive the systemic meanings that raise the desperate to their feet and inspire a happy life.
Every day she feels more and more clearly what she is capable of, when she is not afraid, but loves.

>