The psychology of jealousy - part 1. The secret of betrayal of a man and a woman
Jealousy is a painful feeling. To understand the psychology of jealousy oh, how difficult it is, because it seems that this feeling is completely lacking any logic. Jealousy can lead to the most sad consequences: pain, separation, resentment and even domestic murder.
"I want to tell you something." His cool tone did not bode well, and I buried myself in the telephone receiver, knowing that he was not alone on the other end of the line either.
- Do not call me more.
- Generally?
- Generally. - Fast beeps put an end to our relationship. I sighed and realized that I had lost another friend.
Since he had a girlfriend, he has changed dramatically. He began to walk less often in the company, and then completely disappear for a month or two. Gradually and methodically, his girlfriend protected him from friends and casual acquaintances, leaving only those who, in her opinion, were the "safest". Where and how soon this will lead their relationship, one can already assume …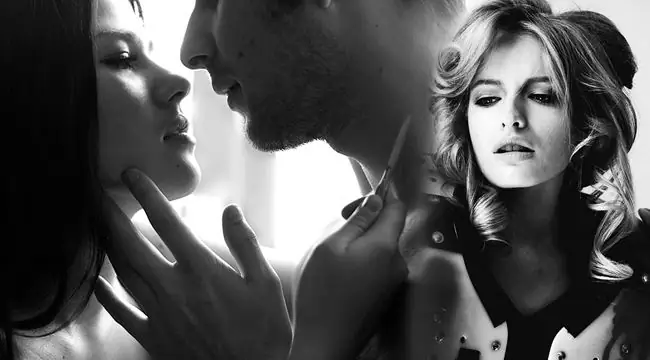 Jealousy is a painful feeling. To understand the psychology of jealousy oh, how difficult it is, because it seems that this feeling is completely lacking any logic. Jealousy can lead to the most sad consequences: pain, separation, resentment and even domestic murder.
"If he is jealous, then he loves," this principle is often relied on by women who find themselves in a relationship with cruel jealous people. And one after another they suffocate behind the fortress walls of "love", where every carelessly thrown glance turns into a reason for scandal, insults, and sometimes for beatings. There are also frequent opposite situations when a woman in a relationship is wildly jealous of her partner. Jealousy, blind, stupid, but invariably strong and ruthless, pulls all feelings out of the life of two, replacing them with the cold of alienation and mutual hatred.
In this article, we will look at different types of jealousy and figure out why and why we start to be jealous.
SPIKE ALREADY
Igor loved to drink, and there were always enough people who wanted to keep him company. A trip to any club invariably began with a greeting from a huge number of acquaintances and ended in the nearest tavern or apartment, where he drank with pleasure at someone else's expense. His ability to forge and maintain connections was amazing: he skillfully threw dust in his eyes, and he was believed. He did not like to pay for himself, so, after waiting for the interlocutor to reach the required condition, he dodged and miraculously persuaded the "friend" to pay.
It is easy to guess that with this approach, he was accompanied by minor financial success in other areas of activity. He did not like to work, but it was easy to control and manage everything, so he even managed to organize his own small business.
The girls loved Igor, and Igor used it. Changing passions endlessly, he earned a reputation as an incorrigible womanizer. There were always more than enough applicants for the role of his girlfriend, and he chose the most "beautiful" in his company, preferably with the status of a model and a bitchy character.
Nina was a beautiful girl and very comfortable. Unfortunately, she did not have enough status to become his girlfriend, but she was perfect for the role of his mistress: she could be used at any time. Hearing the call, she rushed at all times to where the "beloved" was resting, on the way buying (naturally, at her own expense) what was missing on the master's table. Nina was so patient that she cleaned the apartment with her own hands, cooked Igor his favorite dishes, regularly shared the bed with him, regardless of whether he was in a relationship with other girls or not.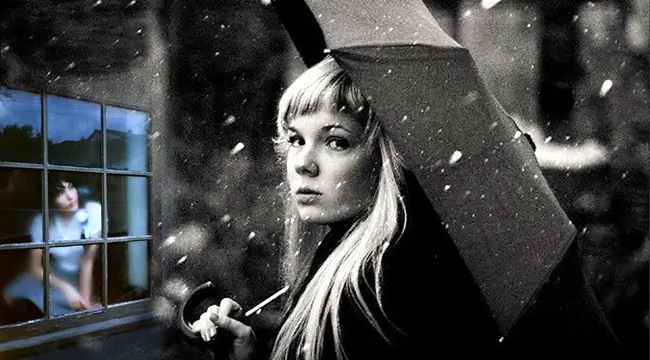 Of course, Nina was jealous of Igor, but Igor was more jealous of her, which even flattered her pride. As soon as any boy from the company approached Nina, Igor appeared and with all his appearance laid claim to the property, so to speak. If Nina was called by her exes, she also found herself in the line of fire and not only received a huge scandal and psychological thrashing, but could even lose contact with Igor for a while (short). He manipulated her so skillfully that he forced her to apologize, admit that he was wrong, which in turn led to the fact that she ran after him even more. Nina firmly believed that Igor loves and one day he will walk up and stay forever with her. One of the main arguments in favor of his love for her, Nina considered his jealousy …
PSYCHOLOGY OF Jealousy. DIFFERENCES OF CONCEPTS
According to the terms of system-vector psychology, Igor belongs to the psychotype of people with a skin vector, it is to such people that jealousy as it is is the closest.
The worldview of a skin person is built in such a way that his relations with society are carried out according to the principle of profitable-unprofitable, useful-not useful. In a developed state, skin people make excellent businessmen who know how to manipulate not only numbers, but also people, and also calculate each subsequent step so that it brings material benefits not only to himself, but also to a whole group of people - for example, his company … The fundamental quality that must be developed in a dermal person through an adequate prohibition and restriction is the ability to restrict oneself, so that later he can restrict others, create regulations, discipline, and law. Only such a skinner can become an excellent leader of many subordinates.
If the properties have not developed enough, such a person will experience problems with self-restraint, which often result in problems with alcohol. He will not be able to manage a large company, because he will seek benefits only for himself, he will count every penny and pathologically control every step of his subordinates.
The libido of a skin person is naturally low, his right to bite, he increases his rank by achieving property and social superiority over others. If the leather worker does not realize his ambitions in this area, that is, his landscape adaptation properties are not sufficiently developed, he switches to striving for quantitative superiority in bed, in other words, does not miss a single skirt, carefully keeping a list of his sexual victories.
Variability, the desire for change is an integral feature of the skin person. If he does not change the world with his scientific and technical engineering inventions, does not change the landscape through building a business, then he is looking for change and novelty directly - in sex. A new partner for a dermal person is always more interesting than the "tried" one.
In this case, the leatherman is the owner, the owner. The concepts of "private property", "possession", "border" were introduced by skin people. For the skin man, his property, the quantity and value of his possessions is a way to increase his rank in society. The same applies to a partner: even a developed skinner is a big owner in relation to a partner, and here lies the root of jealousy as it is.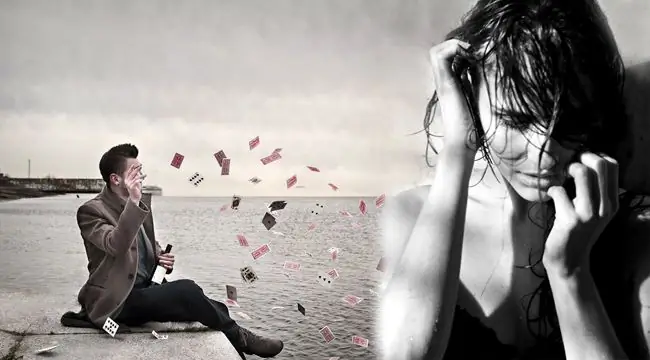 A skinner inclined to change (if not implemented - to betrayal) evaluates his partner through himself, through the prism of his properties. By projecting his worldview, he believes that his partner is capable of treason. And the more the dermal person is not realized, the stronger this idea is in his head. Only an undeveloped or unrealized skinner becomes a pathological jealous person, pursuing every step of his partner.
When a skin person learns about treason, he experiences feelings close to being robbed: "There was my woman, she was stolen," but, having no inclination to accumulate grievances, he can easily forgive the betrayal if it is beneficial to him. In this case, we are talking about people whose vector set includes only the skin vector. If, for example, such a person also has an anal vector, then the situation will be completely different.
Jealous, the dermal person will try to limit the freedom of his partner, try to "put him on a chain," that is, to cause the maximum feeling of dependence through the tools of control and limitation. And the less development and / or implementation, the more control.
A leatherworker who has not accumulated in himself a certain margin of confidence in the strength of his existence due to his unrealization will gain this feeling through the restriction of another, so that someone is definitely at his complete disposal, so that he has something to own. He uses a partner to get himself more attention, more money, in general, any benefit. An insecure leatherback may have a real delusion of jealousy as an obsession, paranoia, where a reason for jealousy is invented out of thin air.
Read in the next part:
The psychology of jealousy - part 2. In the shackles of a jealous man