Hate and empathy
A person begins to feel the other person through hostility, and as a result of hostility, he experiences gloating. The feeling of another manifests itself as hostility, because a person wants to eat another, but cannot, he is limited in this desire …
Fragment of the lecture notes of the First Level on the topic "Visual vector":
The difference between man and beast is that no animal senses another. Animals don't have any emotions. Here are two wolves running, and one fell into a trap. Another wolf will not begin to gloat like a man - animals do not rejoice and do not empathize with other people's misfortunes. The ability to rejoice when someone is bad is only a person. Only we laugh at someone else's pain.
A person begins to feel another person through hostility, and as a result of hostility, he experiences gloating. The feeling of another manifests itself as hostility, because a person wants to eat another, but cannot, he is limited in this desire.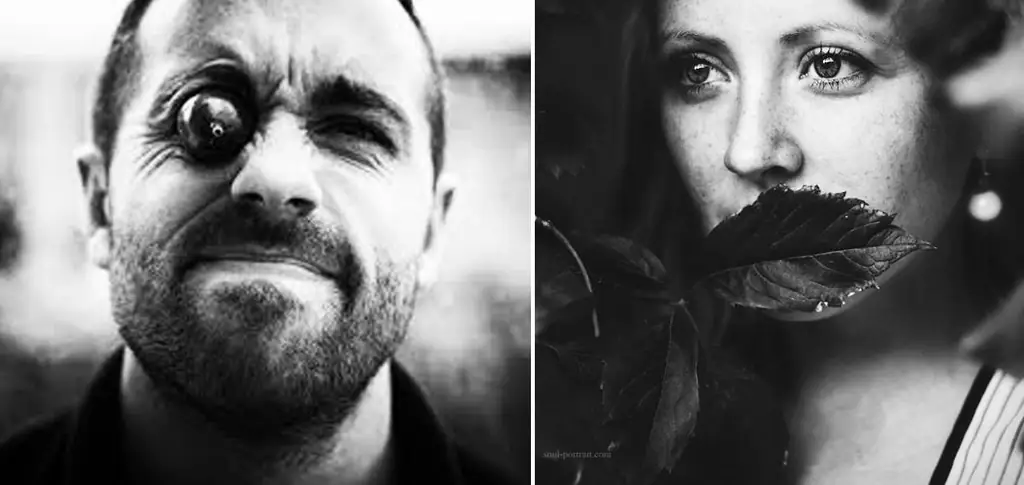 A skin-visual woman also creates an external connection with another person, but according to the opposite principle - she does not want to eat her neighbor. The only people who don't want to eat another are people with a visual vector. Antimer. The only ones are not cannibals. They have no dislike. They have no desire to eat another and no inhibition on this desire, which breeds dislike.
The only emotion that visual people experienced in primitive times was the fierce fear of death. The fear of death, when brought out, becomes compassion. What does it mean that we empathize with another? Basically, this means that we are afraid not for ourselves, but for him. It is this fear for the other that grows into what we call compassion, closeness, empathy.
Anything that comes out of us to other people is dislike - it would kill everyone. And the spectator expresses himself outwardly in the opposite way, in the opposite way of dislike - through empathy. We are all on opposites. Empathy back from dislike.
Men gain tremendous experience in war, early men, early war and hunting. In doing so, they become able not only to express hatred and accumulated dislike, but also to limit hatred by empathy. The skin-visual woman teaches them this, asking them hitherto unseen experiences …
Recorded by Bulat Galikhanov. August 2, 2014 A
comprehensive understanding of this and other topics is formed on a full oral training in systemic vector psychology.