Stress that doesn't exist
"Stress!!! Do you know how many people die from stress ?! I declare war! Stress is a disease! And I am her healer! " - if you have not seen this episode from the comedy series "IT people", I recommend it. Especially if you're under stress.
"Stress!!! Do you know how many people die from stress ?! I declare war! Stress is a disease! And I am her healer! " - if you have not seen this episode from the comedy series "IT people", I recommend it. Especially if you're under stress. This will relax you and prepare you to read this article. Because stress - whether psychological stress or physical stress - is not funny. And dealing with stress is not easy.
"Nervous stress," the doctor habitually sums up with a shrug. Like, what do you want, now every first one is subjected to stressful situations. Stress is the plague of the 21st century, and not everyone has the adaptability to keep up with the rapidly changing landscape.
Is this really all that psychology has to say about how to deal with stress?
From the point of view of medicine, stress is the body's reaction to any demand from the landscape, in which the homeostasis of the body and the state of the nervous system are disturbed. It doesn't even matter whether the cause of stress was positive or negative: if the pressure does not correspond to your resources, the body is stressed, and this is already extremely unpleasant. But the psychology of stress is much more complex. Therefore, in order to understand how to get rid of nervous stress, you need to understand it.
All people are different. Obviously, for one - a strong psychological stress, for another - "seeds". Someone is scared to sit on a bike, while someone enjoys the adrenaline rush in a parachute jump. One thinks about the methods of suicide, while the other will simply never think of such a thought, all other things being equal! It is common to hear that a nervous person will develop stress faster than a calm and relaxed person. But how can we decipher this, and where is the border between the norm and the circumstances that provoke stress, in the case of each individual person? And how to relieve nervous stress in everyone who experiences it?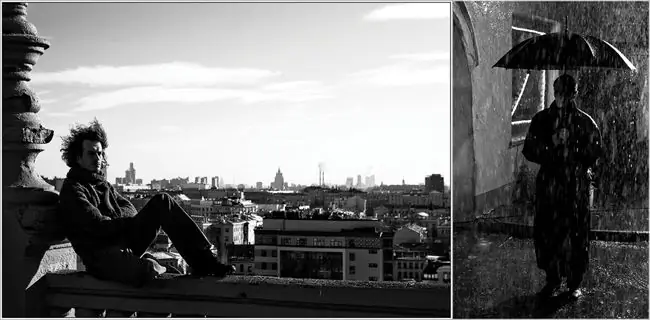 How to deal with stress? There is an opinion that it is necessary to deal with stress by rest and maximum relaxation of the body, at worst, by a change of circumstances. Test the effectiveness of this technique on a person who has just attempted suicide. What does not work?
To answer the question "how to cope with stress?", You need to know its cause. And the true cause of stress lies deep in the subconscious, so a psychologist who has a standard set of knowledge is unable to thoroughly explain it.
System-vector psychology systematizes the properties and reactions of a person, dividing them into eight directions. In such a coordinate system, it is easy to establish the root cause and make the necessary available adjustments to relieve or alleviate stress.
Eight vectors - eight sets of properties, from which a person's character is formed and a life scenario is formed. Each vector has certain adaptive capabilities aimed at certain situations. For example, a person with a skin type of character, created to fulfill the specific role of a hunter - light, fast, impetuous, flexible in body and psyche - has the highest adaptive abilities. A person with an anal type of character was created for high-quality diligent work, by nature he has an inflexible rigid psyche and a very weak ability to adapt to changes and new circumstances. And so on, each vector has its own characteristics and reasons that cause severe stress.
In this regard, one of the most obvious causes of stress is the discrepancy between the pressure of the landscape and the natural properties of a person, and this applies equally to the force of pressure and the area of its application. In particular, if a situation requires a quick reaction, then for an anal person this is unambiguous stress. The speed of reaction in his case is absent up to a complete stupor. Likewise, if you lock a skin person in four walls and oblige him to do work that requires thoroughness and perfectionism, he will go crazy in a couple of days, if not faster. The fight against stress in this case consists only in changing the type of activity.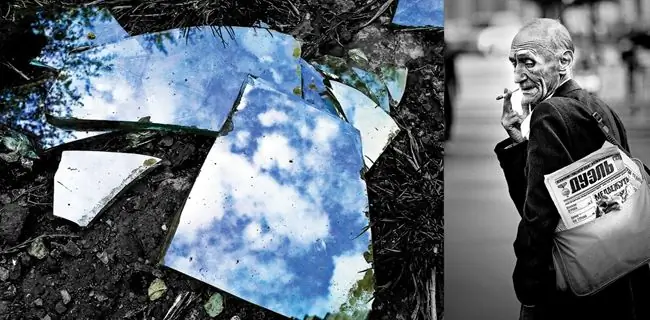 As for the force of pressure, this is an indicator that reveals the degree of development of vector properties. A person has been working as a manager for a year or two, and everything is going well for him, but up to a certain point. In some situation, the landscape will require from it a slightly greater degree of development, which a person does not have, as a result - nervous stress and dismissal.
Let's put it on the shelves. The properties of one vector can be developed in different ways in different people. A more developed person is much better, longer "holds stress" than a less developed person. A harmoniously realized "skinner" does everything quickly and efficiently - he is an ideal manager. A less developed (or completely archetypal) skinner does not have such a level of organization and in a tense situation gives up positions faster, begins to flicker and fuss instead of acting harmoniously, cannot organize either himself or others.
In the same way, for example, the first practice of medical university students is to check the development of the visual vector. A developed "visual eye", capable of compassion for someone else's pain, quite adequately tolerates the sight of someone else's blood and unpleasant-looking manifestations of diseases. While for a less developed "spectator" such a sight is a lot of stress, many cannot stand it, they simply take their documents and leave their medical studies. That's the whole fight against stress.
As a reason for stress, it should also be noted the inability of a person to quickly switch to using the properties of another vector at the request of external circumstances, and, consequently, the impossibility of repelling the requirements of the landscape with the corresponding properties. In this case, you also have to decide how to get rid of severe stress. This problem occurs in "polymorphic" people, that is, the owners of several vectors. And here two options are possible - a person is initially insufficiently developed in all the properties of his vectors and is not able to control them sufficiently. Or (if we are talking about a harmoniously developed person), for some reason, the person was already under the pressure of stress and, as a result of increased pressure, "did not cope with control", did not manage to "switch" to the vector necessary for further actions (for example,instead of a quick skin reaction, he fell into an anal stupor), and this only increases the stress.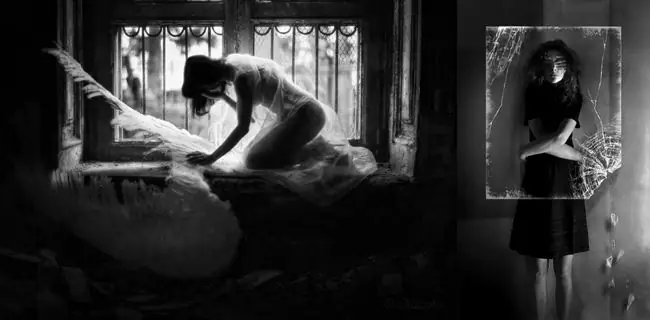 A less obvious, but no less effective "way to earn stress" is not meeting vector needs. Vector system psychology reveals additional features of stress by vectors, which helps to understand how to relieve nervous stress. Each vector sets a person certain desires and needs. The visual vector desires emotions, deep feelings, love, compassion. Prolonged inability to satisfy these needs leads to stress, which results in tantrums. The sound vector is filled with a search for a connection with the root cause, in other words, a search for God, the meaning of life, comprehension of the surrounding world and one's place in it. Prolonged absence of fulfillment of sound desires causes not only severe stress, but leads to serious conditions, accompanied by suicidal thoughts and even suicide attempts.
The underlying reason for what is happening is the following. The primary requirement of the landscape is the fulfillment of its specific role and task, for which a person is given the appropriate properties and needs. Non-fulfillment of desires means that the data for this mental properties are not used. This obviously weakens the "combat readiness" of a person in case of increased pressure from the landscape. This is approximately how the atrophy of muscle mass occurs during its prolonged inactivity, but, of course, we are talking about the mental, and this comparison should not be taken literally, but only as a metaphor that sheds light on how to get rid of nervous stress.
How to get rid of stress? The question is irrelevant. Why do we need stress? No not like this. Why do we need the pressure of the landscape and the constant struggle with stress? Then, so that we do not stand still, move and develop. The movement is based on the development of man and humanity. To accelerate, to increase the cost of psychic energy, psychic efforts. In such a scenario, the landscape, our life circumstances will always create conditions for each person that require maximum return from him, and ask each person the most effective optimal load. The psychology of stress is such that, performing these maximum natural tasks, we experience tremendous mental pleasure. Unable to cope with these tasks, we slip into stress.
Considering the fact that all our desires, any thoughts are necessarily supported by our own natural properties, abilities and capabilities, the principle "the fittest survives" today takes other forms: "how to ensure your maximum realization in society" and "a realized person is not threatened with prolonged psychological stress ".
How to achieve this, how to relieve nervous stress, you will learn at the training "System-vector psychology" by Yuri Burlan. You can register for free online lectures here.