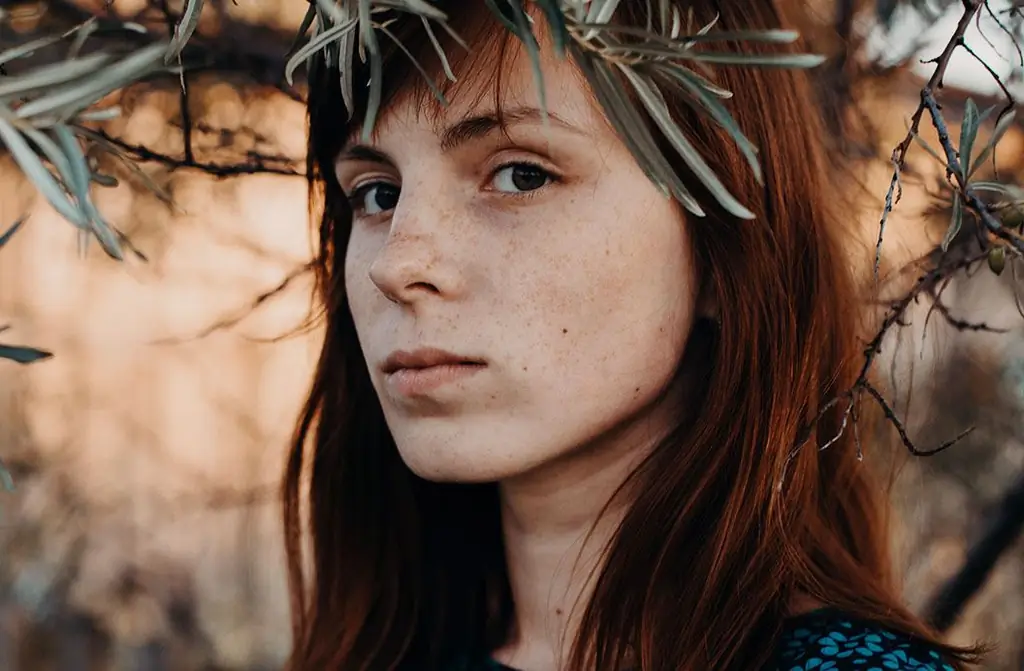 How to get out of your comfort zone: find your way
A great shortage squeezes a person out of the familiar world in search, but people do not know what goal to set, how to overcome the fear of leaving their comfort zone. Nothing inspires them enough to get out from under a warm blanket. Laziness is insidious. Today there is a "comfort zone" everywhere …
Harvard, 1963. Dr. Rosenthal suggested that his students train rats to go through the maze. Half were told that they have a special intellectual breed that learns very quickly. The other half of the students worked with "regular rats". After a week of training, teachers of "intellectual" rodents got better results than those who thought they were training "ordinary" ones. In fact, the rats were the same.
Faith does amazing things with people, it is worth taking responsibility for yourself and believing that you yourself are molding your own destiny and you yourself find a way out of the labyrinth. How to get out of your comfort zone to start changing something? You need to free yourself from the framework and see the real boundaries of your capabilities. Do not go to church, do not complain to loved ones, do not clearly follow instructions from books or articles, do not ask "experts" for advice. It is important to say: "I myself." Then your chances of getting ahead are increased. It is your chances, not your neighbor's friends and not Vasya, the cool businessman, whom you consulted. Feel your life as yours. Your goals will not be realized by anyone but you. This confidence is the foundation of your growth zone.
How do you know that you are now in your comfort zone? You don't want to change anything.
Happiness is when the desired and the real coincide. If you are asking how to get out of your comfort zone, then your familiar world no longer satisfies all your needs. You are looking for an opportunity to fulfill your needs or at least understand what you want to change in life.
To step out of your comfort zone, you can:
Imagine your future. In other words, find out what is outside your comfort zone. Today all information, all experience of people is freely available. Do you want to start your own business? Explore the fate of successful projects. Move to another country? Chat with immigrants. Arm yourself with the support of others. If those close to you disagree with you, get to know people with the same interests.
Learn to cooperate and negotiate with people.
To become more confident in yourself - to understand what you really want.
Let's start with the latter. Take the telescope and look around. Where will you go when you get out of your comfort zone?
It doesn't matter, the main thing is to look for something new and unusual.
Finally, I will do what I have been planning to do for a long time.
I will meet interesting people, see the beauty of the world, maybe fall in love.
If I knew where to go, I would already be there. I don't know what to do, that's the problem.
A great shortage squeezes a person out of the familiar world in search, but people do not know what goal to set, how to overcome the fear of leaving their comfort zone. Nothing inspires them enough to get out from under a warm blanket. Laziness is insidious. Today there is a "comfort zone" everywhere. We live in an incredibly comfortable world. So you can freeze and do nothing? Not at all! More peace means more opportunities. Open up your unconscious desires and you will have new strength to live your present self.
Where to go?
Depends on the composition of your psyche and desires (vectors) that live there.
Skin vector: self-discipline in the name of deferred profit, a clear goal and plan
The comfort zone is where it is predictable. For people with a skin vector - painfully predictable. As soon as they sit in one place, they want to pamper themselves with something new. It can be outings to shopping malls and restaurants, three hundred and fifty routes to the house and sexual experiments. Or a new business model from a leatherman-manager, an innovation of a leather-inventor, optimization of the workflow in any business.
The factor of novelty evokes positive emotions in leather workers. When stepping out of their comfort zone also brings tangible success, they are not abandoned by life satisfaction. People with skin vectors are masters of logic and planning. How to quickly get out of the comfort zone for a leather worker? It is necessary to imagine the destination, in good faith to calculate the time, money, nerves and act. Discipline is the key to progress. Skinners without a scenario of failure will achieve anything, as long as the end justifies the means.

Study, study and pass as "excellent", as the anal vector bequeathed
Leaving a comfort zone is most difficult for lovers of comfort and peace. Yes, in our super-fast age there are such too! How can people with an anal vector sacrifice the familiar? After all, these are natural conservatives. So many years in this job, with this friend, with this woman / this man … All past life experiences are annulled outside the comfort zone. Like this - "one, that's all", I am in a new environment, I have adapted and got accustomed - can only be a skinner. When the owner of the anal vector finds himself in an unfamiliar environment, the subconscious mind whispers that this is a desperate situation.
But today you cannot put off life until later. How to learn to leave the comfort zone for a person with an anal vector? Learn and feel free to ask for help, get additional practical skills in conditions where it is permissible to make mistakes, in order to improve your skills. Then it will no longer be so scary to start working directly, applying the experience gained in practice, teaching others everything that you have studied for a long time and persistently.
People with an anal vector can analyze their skills, acquire new ones and effectively apply them on one condition: if there are no grievances that prevent people from trusting. Then the psychic scale maintains balance and does not weigh on the owner of the anal vector. Resentment can be unconscious, but it still greatly complicates life. They slow down a person, do not allow to step forward from the comfort zone and freely gain new experience. Fortunately, you can get rid of resentment.
How not to get lost in the heart and sort out thoughts. Intelligent vectors
Visual vector: cinema, art, sunset and love
People with a visual vector subconsciously strive to love. They are worried about the beauty of nature, fashion novelties, architectural wonders, and homeless animals. The most important thing is relationships with real people. When they explain how to get out of your comfort zone, become open and sociable, they give the following recommendations: you need to count the strangers you talk to, set yourself a daily norm. This consumer attitude towards people lowers emotional contact to business communication.
How to create a good relationship? The spectators will tell you: look into the eyes of the interlocutor, see his soul and show yours. Open feelings, find a personal approach to the person and provide him with support. For them, getting out of their comfort zone means stirring up their senses. There are a million ways: from "change the picture" to "go volunteer". Interesting company, cultural environment, fascinating reading, romantic relationships … In addition, people with a visual vector like to draw and perform on stage, get used to the role.
For many spectators, the described adventures are only in movies or fantasies, far from reality. Instead of developing and training their senses, they hide their emotions and try to get used to the routine. When all else fails, emotionally hungry viewers ask how to get out of their comfort zone.
The recipe is simple: don't be afraid to live. How to overcome fears and imagine the future you want to get into? At first, books will help - classic fiction. We read the words and draw a picture in our head. And we activate feelings, imagination, the entire arsenal of the visual vector. Ideas and images of how to color your life will not be slow to appear. All that remains is to free yourself from fears and realize your dreams.
Sound vector: word, spiritual practices, science and subconsciousness
Why is it hardest for sound engineers? Climb up the cliff …
Sankar, Annapurna, Makalu, Cook … The most difficult mountain peaks to climb. Cliff tops attract sonic climbers. Geniuses or madmen? Perhaps both. They defy nature. Climb rocks, grab an ice wall, see a staircase in a series of ledges, or turn into an ice mummy. If you understand getting out of your comfort zone into a wonder zone as climbing to the top, you are most likely an audio engineer. Not all sound scientists climb mountains, each of them reveals secrets in his own way, solves riddles and searches for the truth.
Sound engineers have strong abstract intelligence. Their brains are most efficient when there is no depression. Artificial intelligence, the Internet, the written word, exact sciences, in general, all the ingenious inventions of mankind are the work of sound specialists.
Sound people value privacy. Not everyone will want to climb the mountain, but if you could be there at the snap of a finger, there would already be a sound engineer on each mountain. Fog, quiet, no one is - this is a comfort zone for the sound engineer, from which you need to leave.
How to make yourself think if you are the owner of a sound vector? Know yourself. Zvukovikov is gradually pursuing the dream of becoming a "better version of oneself," closer to one's hidden, unconscious I. For this, one needs to meddle into the unknown, into the human psyche, to crawl under the cover of consciousness. Not only his own, but also someone else's.
It is difficult for sound specialists to focus on other people, but once they discover how pleasant and interesting it is, they can no longer tear themselves away. You can't drag them back into their comfort zone. Having removed the stone of depression from the soul, the sound engineer easily comes out to people from the comfort zone, towards the unknown.
How to make your living area comfortable
Ability to cooperate
To learn how to get out of your comfort zone, you need to get acquainted, communicate, and effectively interact with people. In the 21st century, no one survives alone. It doesn't matter what you want: create a relationship, start a business, find a good job, or develop your talent. You need partners and clients who will be loyal to you. Even talent requires a living muse for inspiration. Today, an emotional connection between people based on trust and sincerity is especially in demand. It is she who causes such positive emotions that it makes a person happy.
Experts for 75 years have followed the life of 724 people, from adolescence to old age. Two groups were selected: students from Cambridge and children from disadvantaged areas of Boston. What made their life happy or unhappy? Close relationships, and only them. Research confirms that a lonely person will be sad if they have at least a million dollars in their account.
If you leave your comfort zone in search of happiness and miracle, first of all pay attention to the people around you. Who are they? With whom would you spend more time, walk, have dinner? Who would have been kept close for a longer time, knew better?
Maybe right now you should call an old acquaintance or a new friend and make an appointment? This will be the best way out of the comfort zone for emotionally hungry people.
How do you know that you are in the wonder zone? You don't want to go back.