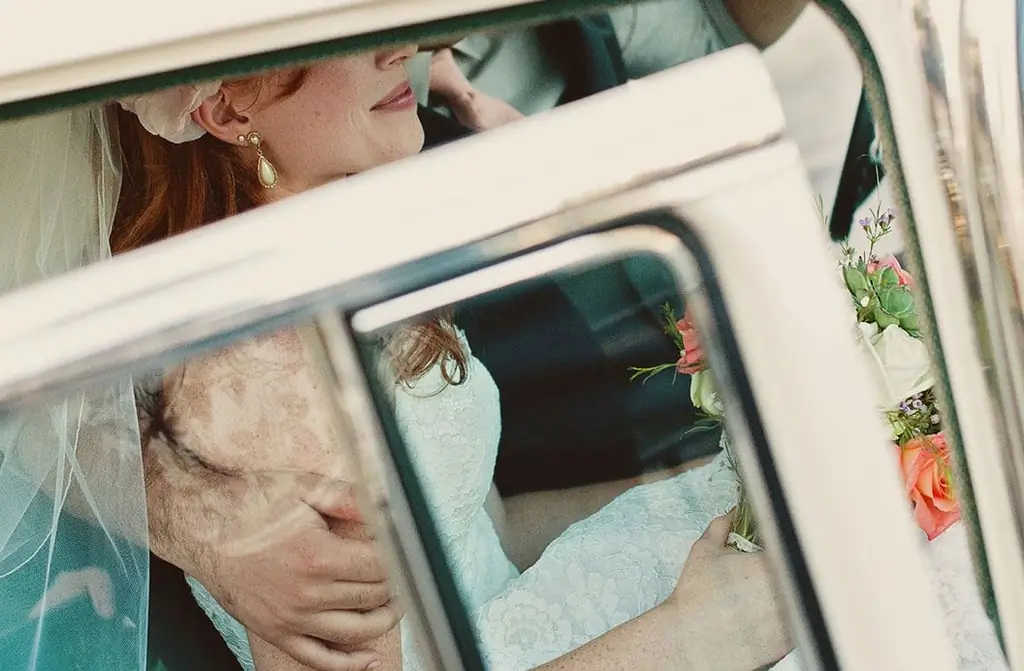 Where to find a husband: a guide for those on the lookout
Sometimes the outside looks very decent. Good manners, politeness, hyper caring, beautiful courtship. But what happens next? Nagging and criticism, or even by the throat will grab. Or sat in front of the TV, does not want to work. Where were we looking? Here we come back to the question of how to find a good, reliable, loving man, and not a drunkard or a sofa-sitter. To do this, you need to distinguish between its vectors, how developed and implemented it is …
Where can I find a husband? You can find it right now by walking outside your doorstep. Don't believe me? But this is actually possible if you know the answer to three questions: why, what is in the way and who do I need?
How often those who suit us best have been with us for a long time, but we simply do not notice them. The path to a happy marriage begins with an inner state.
Why do I need a husband?
Well, really, why is it needed? To be like everyone else? Don't be embarrassed by the question: "When will you get married?" Or is a reliable rear, a strong shoulder nearby? Or are you looking for a loved one, so that both in sorrow and in joy?.. Or dream of such love that you are not afraid to die?
Before you start looking for a husband, it would be good to decide what you need. After all, a weak intention, an unclear goal will very soon bring your search to nothing, make you give up and give up. It is much better to have in your hands a guidebook that will allow you not to get lost and know exactly the search route.
Women with different types of psyche are looking for different things in marriage, but for all the most important is the feeling of security and safety that a woman receives from her man. This is recorded in the collective unconscious: when a man is attracted to a woman and he takes this woman as a wife, he takes responsibility for her and the children. And this is precisely that strong rear, that reliable shoulder, that stone wall to which every woman subconsciously strives, even if she does not admit it to herself.
"How so? - you say. - And if the husband is an alcoholic or is pushing the sofa? Doesn't he bring money into the house or is he tortured with nit-picking? What kind of security and safety is there?"
More on this later. In the meantime, about the different types of mental. At Yuri Burlan's training "System-Vector Psychology", we will learn about eight vectors - eight groups of desires and properties. And in addition to the main desire of a woman to have a strong man by her side who would protect her, each has her own ideas about why she needs a husband, depending on her vectors.
The financial security of her husband will be important for a woman with a skin vector, because the lack of money is too much stress for her.
A woman with a visual vector will look for love and emotional closeness in a relationship. If a man is emotionally cold, withdrawn, this is a reason to eventually experience disappointment from marriage.
The sound woman seeks depth, a joint search for truth and meaning in life. She wants to talk about the fate of the world, exchange ideas, intellectual fusion. She is little interested in everyday life and everything connected with it.
Determining your desires is half the battle. It is also good to understand what happens between a man and a woman when they meet. What kind of chemistry is this? Why sometimes, even with a clear plan, all the arguments of the mind collapse and you find yourself next to a man who is far from what you dreamed of?
How we choose a life partner

You need to choose both sensually and consciously. Relationships can only start if there is attraction. If a man does not want this woman with all his being, and a woman's legs do not give way from his kiss, there is no need to expect the relationship to develop.
Attraction is chemistry, an unconscious attraction for pheromones. It is at this stage that a woman often loses her head and control over the situation. Attraction is good, but the choice of whether to stay together must be made consciously. Because naturally, by smells, opposites are attracted, and consciously we choose people who are close to us in spirit. If, when choosing a future husband, you do not connect consciousness, you can find yourself in a state of incessant war unleashed due to everyday incompatibility.
This is where knowledge of psychology - your own and that of men - comes in handy. What am I? What prevents me from being happy in a relationship? Why am I afraid of relationships? Why hasn't my relationship worked out before? What kind of man do I need? All these questions need to be answered before looking for where to find a good husband.
Why is it important to understand yourself
There are a couple of important reasons to get it right first so that your plans are successful:
People are attracted by likeness. If you are sad, not happy with life, a man with the same outlook on life will surely come to you. A well-known truth: a sadist and a masochist will always find each other. Before finding a good husband, you will have to get rid of the pain of past negative experiences, resentments, fears, depression, complexes, the consequences of childhood traumas that affect your attitude towards life, men and sexuality.
You should know your desires - what do you expect from life, what gives you pleasure, what kind of relationship could satisfy you. For example, a woman with a sound vector may feel that a relationship with a man is what she least wants in her life. But having learned everything about the sound vector, she reveals such a potential for merging a man and a woman, begins to feel such a desire to love that instantly, as if by magic, attracts the right man:
It is important to be content with life, to glow with happiness, only then will your man pay attention to you. And how can you glow with happiness if you do not understand yourself and carry on your shoulders a heap of unresolved problems, bad conditions and a feeling of helplessness in front of life? Better than Yuri Burlan speaks at the training about the importance of a woman's condition, not to say:
Why understanding men is important
Here we come back to the question of how to find a good, reliable, loving man, and not a drunkard or a sofa-sitter. To do this, you need to distinguish between its vectors, how developed and implemented it is.
Sometimes the outside looks very decent. Good manners, politeness, hyper caring, beautiful courtship. But what happens next? Nagging and criticism, or even by the throat will grab. Or sat in front of the TV, does not want to work. Where were we looking?
They say falling in love makes a person blind. This is partly true. But first of all, the lack of knowledge about his psyche prevents us from immediately seeing a person.
If we had noticed earlier that in a conversation he periodically turns to accusations of the government, the authorities in all sins (this does not concern you yet, but this is only a matter of time) or his former woman, being offended, does not finish the case, then we would understand that this is the owner of the anal vector is not in the best conditions. And this means a tendency to procrastination, sadism - verbal and / or physical.
An undeveloped leatherworker makes money with small schemes, is not ashamed of the opportunity to pocket what is bad, and although he promises financial stability in the future, he is hardly able to provide it. He can be very jealous.
A man with an undeveloped or unrealized visual vector can demand love, throw tantrums. A depressed sound person will disappear, not answer calls, demonstrate a complete loss of interest in you. And God forbid you have time to become attached to him, because you are absolutely indifferent to him in his existential crisis.
Of course, there can be attraction and love between you and even some pleasant moments spent together, but you should not marry a person with problems.
All this becomes obvious when you have knowledge of the human psyche. And a woman who has worked through her bad conditions will no longer meet such a man on her way. Because she no longer has unconscious desires that lead to a negative scenario in life. And if such a man does meet, this is a chance to realize what other internal attitudes make her attractive for repeating the previous one, to change her perception and, as a result, the environment. At the training of Yuri Burlan, such important realizations occur that change life:
Where to find a husband
So it turned out that the most important question, for which you are reading this article, was at the very end. And for good reason - if you have gone through all the previous stages, it will not be difficult for you to meet your future husband.
I will not repeat the common knowledge of how to look for a man. I think you know that:
you need to tell your friends about what you are looking for,
go to places of interest where you can meet a like-minded person,
lead an active life,
Never give up.
At the training "System-Vector Psychology" Yuri Burlan offers the most modern way of meeting - on the Internet. Despite the fact that many people mistrust it, today it is the most effective, especially if you understand the people with whom you communicate virtually.
Once I advised my friend this method, but she gave up at the first setbacks: "On dating sites there are only sexually preoccupied and gigolos. Assholes and idiots. At that time, I already had stories about two women who got married on the Internet and felt completely happy in marriage. And these are ladies without psychological preparation. What can we say if there is such preparation? Acquaintance on the Internet, combined with psychological knowledge, gives one hundred percent result. See stories about this at the end of the article.
By texting on the Internet, you can understand what kind of person is in front of you, create an emotional and intellectual connection with him, until the attraction, which usually turns off your head, interferes with you. The strength of the emotional connection is such that often when you meet in reality, it turns out that you are attracted to each other. After all, you have already managed to fall in love with this person, he seems to you the most beautiful, the smartest, the best candidate for husbands.
Here is how Yuri Burlan at the training talks about how to get acquainted on the Internet:
The advantage of online dating is that you are not limited by the space of your street, district, or even city. You can meet your soul mate on the other side of the world. For those who dream of marrying a foreigner, this is a chance to realize their dream. It would only be good to arm yourself with the knowledge of the difference in mentality, so as not to face surprises in a new country and find a common language with a foreign husband.
Happiness is in your hands
Do you still have questions about where to find a husband? Come to Yuri Burlan's free online training "System Vector Psychology", where you will receive a lot of information about yourself and the men around you. By the way, training is a place where people meet and create families. Systemic and happy families.
Until then, the promised love stories.