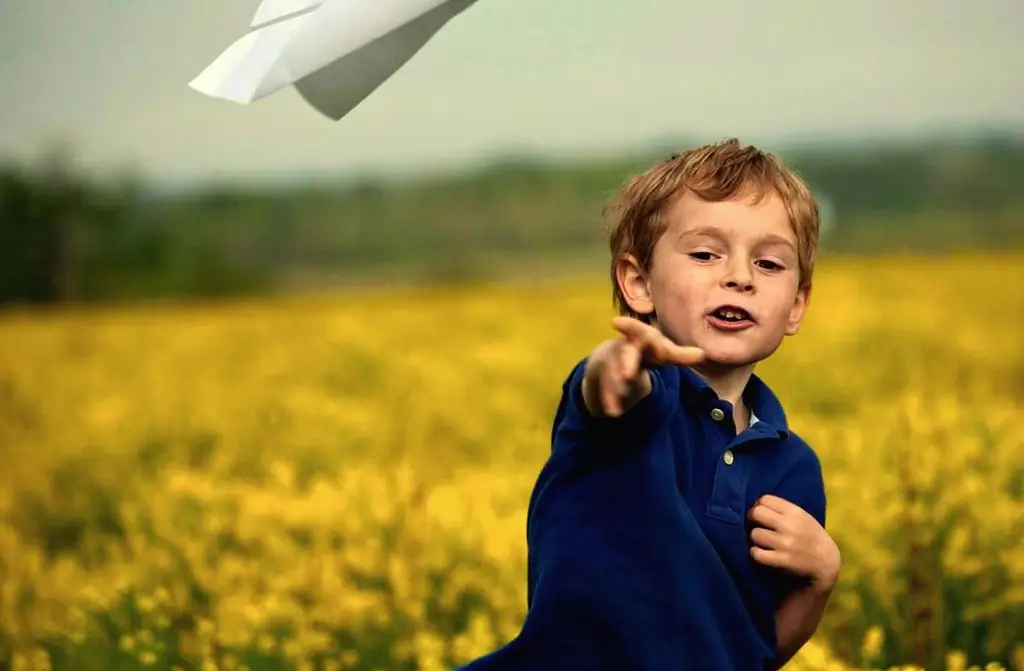 What to do if the child does not obey
As parents, we want the best for our children. Sometimes our life is difficult, and this involuntarily affects the child, no matter how we want to protect him. The child is so connected with his mother that he is able to get injured even from her poor condition. How to protect your baby and raise him happy? In the modern world, you just need to understand the psyche - your own and those around you. To be happy yourself and to help our children become happy …
The last patience is running out. All possible levers have been tried, and the child's behavior only gets worse. In this article, we will analyze what to do if a child does not obey, and how to find an approach to him.
The first step, without which any disciplinary action is powerless, is to figure out why disobedience arose. By this word we mean completely different things, for example:
stubbornness and aggression of the baby;
children's tantrums;
provocative behavior;
endless demands and extortion;
ignoring parents.
Each problem has its own reasons, each age has its own nuances.
What to do if a small child does not obey
Babies are not the same from birth: one tomboy is another obedient mother's son, one will silently frown and be stubborn - the other will give out hysteria and a fountain of emotions if something is not to his liking.
Each nature gives its own characteristics, properties of the psyche. They determine how the baby perceives the world. Obedience problems also arise and manifest in different ways.
Childhood aggression and stubbornness
He grits his teeth and stubbornly stands his ground. Press on a stubborn person - you will provoke an outbreak of aggression. What if the child doesn't want to obey?
Stubbornness and aggression occurs only in those guys who are by nature thorough and unhurried. They do everything not for speed, but for quality.
Problems can arise when the natural properties of the baby do not coincide with the mother's: her reaction rate is much higher. Mom, wanting the best, hurries and urges her sluggish bear cub. Is it possible to sit at the table for an hour and arrange a whole ritual on the pot?
But the natural properties of the psyche cannot be changed by education. With constant twitching, problems arise: the baby reacts with stubbornness to attempts to rush and urge him on.
At first, you just suck the brows and blow your lips. Then he does everything in spite of everything. On any occasion argues and contradicts, breaks toys, can hit. A particularly alarming symptom - if he dilutes food and toilet dirt, the "toilet" theme constantly slips in his speech.
What to do: For starters, just give your baby more time to do anything. It is very important for him to receive well-deserved praise from his mother - do not skimp on kind words. He will listen to you more attentively if you speak to him slowly, in detail, explain everything in detail.
Demanding "che-bought"
The kid is agile, agile, nimble. From birth he has "haptile" hands: you have to get everything, pull it out, touch it. For about a year, with the beginning of walking, it becomes difficult for mom. From all shelves and cabinets, things are turned outward. It is difficult to remain calm, especially if you are an adherent of cleanliness and order.
The word "give" seems to have been born before him. It's impossible to go shopping together: extortion begins at every step. What do not give - everything is not enough for him. How to respond in a situation where a naughty toddler does not want to behave properly in crowded places and at home?
It is not by chance that such children grab everything in their hands. They have high tactile sensitivity by nature, it is through touch that they explore the world. In addition, they are given rational thinking focused on obtaining benefits and benefits. These are the future "earners".

What to do if the child does not obey at all: while he is still small, he should create the following conditions:
- fill the lower shelves of the cabinets with non-hazardous objects and be patient, knowing that the child will periodically pull them out and study them;
- remove dangerous objects as high as possible;
- it is better not to take a haptile shustrik up to 2-3 years old to large stores, where there are a lot of temptations;
- such a kid should have maximum opportunities for outdoor games at home and on the street, as well as games for tactile sensitivity (sand, plasticine).
After 3 years:
- it is better to draw up a shopping list with him in advance and outline what he will get from the upcoming trip to the store;
- to introduce a clear daily routine, a unified system of prohibitions and restrictions, rules, so that the baby grows up organized and disciplined.
Important: avoid saying "no" and "no" at every step, otherwise parental prohibitions are devalued and no one hears them. It is better to replace these words with synonyms and be sure to offer the child an alternative - what you can in return. And also speak briefly: Shustrik simply will not be able to listen to an hour-long monologue.
Provocative behavior
Provocative behavior is also characteristic of haptile hustlers. But in this case, the baby already specifically seeks to do what is impossible and provoke an adult to shout or a belt. Moreover, having received the punishment, the baby seems to calm down, comes to his senses and again becomes "adequate". This is an alarming symptom.
Provocative behavior occurs as a result of the fact that physical punishment is applied to a baby with high skin sensitivity (even just slapping on the hands or butt).
For sensitive skin, this is over-stress, to which the body reacts with the production of opiates that absorb pain. When the situation repeats, the baby is already unconsciously waiting for his pleasure from the dose of opiates. And without knowing why, he begins to behave provocatively. His brain at the biochemical level has fixed the reaction: you must first "run into" the pain, then to get pleasure.
In the future, this leads to the formation of stable masochistic tendencies. For boys, this is fraught with a life scenario for failure in any business. The girl has a scenario of failure in a pair relationship.
What to do: Eliminate physical punishment. Introduce discipline rules and regime. The fact that the baby is forbidden to touch, just remove it away. Gradually, in the absence of physical punishment and the right pressure on properties, the child's behavior will change for the better.
Baby tantrums
Tantrums appear only in those guys whom nature has given high emotionality, sensuality. In childhood, they can experience a variety of fears: darkness, monsters, etc. In problem situations, such a baby can burst into tears, arrange tantrums.
Parents often ask: if the child does not obey - what should be done, to stop the hysteria or not? Punish for her?
What not to do: You cannot limit your baby's natural sensuality. He can only suppress his emotions, but he will not stop experiencing them. And in the future, the false skill of "clamping" emotions will seriously damage his entire fate.
What to do: you need to develop the baby's sensuality, forming the ability to empathize and compassion for other people. This is achieved through compassionate reading of classical literature. When the whole range of emotions is converted into empathy and love for people, fears and tantrums go away. It is useful to know that you are growing a future humanist, perhaps a doctor or cultural figure.

Ignoring parents
There are babies who are born completely introverted. They are so immersed in themselves that they can respond to a request with a delay - they do not immediately emerge from their thoughts.
It is categorically impossible: to shout at such children. They have especially sensitive hearing, and screaming is over-stress, which drives them even deeper into themselves. Up to the development of mental disorders (autism, schizophrenia).
What to do: Speak softly, slightly lowering your tone so that your baby listens. Remove strong noise irritants in the house. Useful classical music in a quiet background.
What to do if a child does not obey at school age
Modern children have a complex psyche, in which completely different, contradictory properties can be present at the same time. For example, a baby can simultaneously show aggression and provocative behavior, and give out tantrums.
By school age, behavioral problems have become entrenched. Socialization in a team inevitably makes them more visible. And mothers turn to a psychologist for advice already with a complex problem.
"My son is 8 years old, second grade. Both school teachers and a sports coach constantly complain about him. He fights, swears obscenely, never admits his guilt. In the classroom, he spins and talks. He does not want to study, we read from under the stick. In studies, he completely slipped. The psychologist made with him some kind of "tree I", an envelope of love, but nothing works."
Obviously, this approach will not help. You can drown your child in love, but if it does not receive the necessary conditions for its development, the behavior will not change.
What to do: it is too early to despair, everything can be fixed before puberty. It is necessary to clearly define the full innate set of properties of a son or daughter and act accordingly. It is important that you understand how his psychic, given by nature, should develop, and what needs to be done in order for development and behavior to align to the norm.
What to do if children disobey their parents in adolescence
In adolescents, the situation is complicated by the fact that during this period there is an inevitable separation from the family. The formation of the psyche is completed, and attempts to realize oneself in a social form of life begin. Learn more about teen disobedience in this video:
What to do if the child does not obey at all: "white noise" of parental orders
There are common reasons for all children why they may not listen to their parents. The parent word is devalued when adults:
- They use shouting, insults, physical punishment. This causes an instant loss of safety and security in any child. It will be difficult for him to perceive those adults who become a source of over-stress.
- Constantly torpedo with prohibitions "no" and "no". It is better to replace these words with others, and if you refuse to give your son or daughter an alternative (explain what you can then do). Otherwise, bans are devalued.
- Adults themselves are in a difficult psychological state (depression, fears, resentment, irritability, etc.). For any of us, a person in such a state does not cause either trust or authority. In addition, children near such parents lose their sense of security and safety, which is the cause of many problems.
"Exhortations" do not work if they are not backed up by their own example. For example, we inspire how important it is to learn in order to take place in adulthood. At the same time, children en masse see how adults go to the hated work, without experiencing any joy. Such a life does not seduce anyone: I do not want to study or work either.
As parents, we want the best for our children. Sometimes our life is difficult, and this involuntarily affects the child, no matter how we want to protect him. The child is so connected with his mother that he is able to get injured even from her poor condition. How to protect your baby and raise him happy? In the modern world, you just need to understand the psyche - your own and those around you. To be happy yourself and help our children become happy.
You can improve your own conditions and gain absolute competence in education issues at the training "System-vector psychology" by Yuri Burlan.
Any specialists working with children will find the answer to their questions at the training. For example, to the question, what should the teacher do if the children do not obey? To answer, you need to know the psychology of the group, because the children's team is formed according to certain laws.