Black depression under the white sheet. The bridle of my destiny, or What is depression
I. It seems that my self still exists. I wake up here in my room on my bed. The eyes don't want to open. When I open them, I will find myself in this lousy world again. I do not want. I lying. Time drags on for an insanely long time. Knock knock, knock knock - the clock is ticking. And it seems that even the arrow is slowing down.
I. It seems that my self still exists. I wake up here in my room on my bed. The eyes don't want to open. When I open them, I will find myself in this lousy world again. I do not want. This is depresia.
Today I slept for the first time in three days. How many? I do not know. It didn't start right away. At first, as soon as I felt bad, I went to sleep. You lie down, close your eyes, and that's it, nothing, no problems, no people, no this heavy pulling feeling inside. Then it became more and more difficult for me to fall asleep. The only place where I felt good was my sleep, and I lost the opportunity to hide there. I would like to sleep all my life and wake up when it's over, but I cannot.
The head hurts not so much. Until recently, it was split into pieces. I'm already getting used to this constant feeling. This drill in my head does not allow me to move, concentrates the wild pain on myself. "I, I, I, I, I" - there is nothing else at this moment, except me and this pain. In half-sleep, half-delirious thoughts wander and stumble over each other in my head, I do not control them, I can only observe. Maybe this is just a winter depression, and you just need to wait until everything goes away by itself?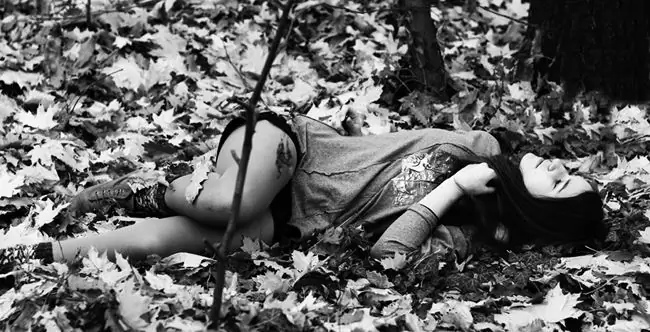 What is it? Apathy, depression, schizophrenia … Is there a way out?
When it gets really bad, it drives me to listen to heavy music. Bam-bam-bam! Even louder! Hard rock! Doom! Metallica! All just to drown out your thoughts. I feel better after this music. My hearing is dimmed, I stop hearing you. And let passers-by look back at the Led Zeppelin thundering inside the headphones. I cannot do otherwise - these headphones and music become that only way, that sink, climbing into which I can go out into this world.
I lying. Time drags on for an insanely long time. Knock knock, knock knock - the clock is ticking. And it seems that even the arrow is slowing down. I hear every beat stretched out. Tuuuuk ------- tuuuuuk. It hammers deep into my head with a hammer. Unbearable … Depresi kills.
It seems to be hungry. It happens that I don't eat for days - I just forget. When my stomach starts to ache with hunger, I know it's time. The body asks, you have to go. We'll have to do something again. Make mechanical movements: get food, put it in your mouth and chew, feed your body. I open my eyes and see the ceiling, the same ceiling in my apartment. With an effort I get up and go to the kitchen. It's dirty everywhere, underfoot there is rubbish, but I have no time for that.
Daylight stings your eyes. I would rather close the curtains. I pause for a second and glance at the street. So many people, everyone is in a hurry, they have worried faces. Every day there are a thousand of them. And the feeling that I have already seen all this does not leave me. Over and over they run, one after the other, cross the street over and over, talk on the phone, argue with the drivers, eat in cheap cafes. They are like robots: mouths open and move, arms and legs move. I cannot see all this movement, empty and meaningless, rather, rather close the window and go into my own world, ruled by depresia.
How tired I am of them! They scream and shake me, demand that I participate in their life. Each of them considers himself so unique, everyone wants to teach me how to live correctly. And I look at them and see the same thing - copies, copies, copies. Ugly, vulgar, stupid puppets. Do you want me to look you in the eye? For me to speak to you? But why? About what?
From time to time I lose my sense of reality. Waking up in the evening, then in the afternoon, I begin to confuse dates and places, I do not remember what happened yesterday, I don't know what will happen today. I go to work and poke at the computer keys as detachedly as I eat. Endless Groundhog Day. What is reality? Maybe there, in my heavy dreams, everything is more real than here?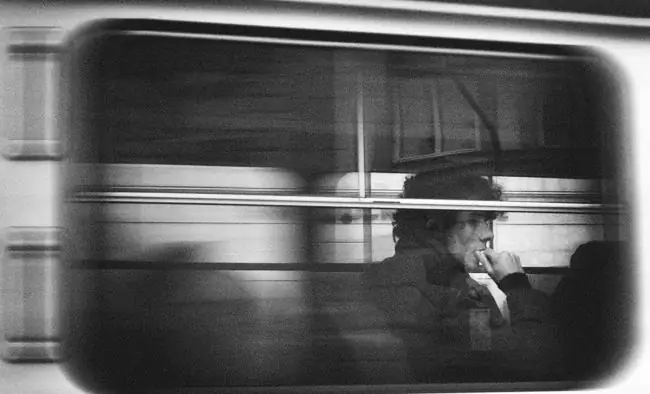 Being depressed… the definition of the real world is increasingly problematic for me.
I tried to do something about it. There was a time when I tried to be like everyone else. Build a career, buy expensive things, start a family. But nothing and nowhere brought me pleasure.
There was a period when I went into computer games. There, in the invented worlds, I spent whole nights, whole days. This invented world excited me with its possibilities. There was something that is not allowed here. There I did not have to communicate with these people - there were elves, orcs, dragons and their own order of life. In this toy world among castles and unicorns, I could forget about real life for a while. I spent long nights on the Internet playing online games. But this has exhausted itself.
I tried going to psychologists. "Smart, beautiful, successful," they didn't impress me. Do they themselves know what depression is ?! They told me something about stress and depression, about emotions and experiences. And I have no emotions … All their admonitions about how wonderful life is, how you need to appreciate every moment of life, for me - an empty phrase. Where is this wonderful life? And how can it be fun? She gives me one suffering. I don't want her. Psychological support groups did not give anything either. Human tears did not touch me. Their eyes, their faces are all blank. Silly unfortunate creatures, what do I care about you?
I've already been to church. Crosses, icons, candles, prayers - emptiness. Beautiful pictures.
In search of something that can fill the void inside, I began to go to parties, drink a lot, and smoke. But that didn't make me feel better either. All hopes are gone. The feeling of despair and emptiness filled me more and more. Probably, I am already at the last stage of depression …
And then one day a clear, clear question arose inside me. What for? Why all this? What is the meaning of my life? What is the meaning of this whole struggle for existence? I feel it sharply, it pulls in my chest. From him I then go even deeper into myself and practically stop breathing, then he drives me with a searing wave of meaninglessness to the next party. There I manage to forget for a while and rest. But depresi does not go away.
I try to understand how it is with others. I go out into the street, look at people and understand that none of them has this question. I'm very lonely. You do not have the questions that I have, I do not have the questions that you have. I walk in a crowd of people and I don't feel them. I look at their best manifestations and cannot be with them. My depresi separates me from them with a solid wall.
And only at some moments I feel better. On a black night, I look up into the sky and feel this answer beating from the very depths. Perhaps there is hope that all this was not created in vain? That this whole world, so depressed and vulgar, is needed? And for some reason you need me. Heart aches from incomprehensible longing and pain. And somewhere there is an answer.