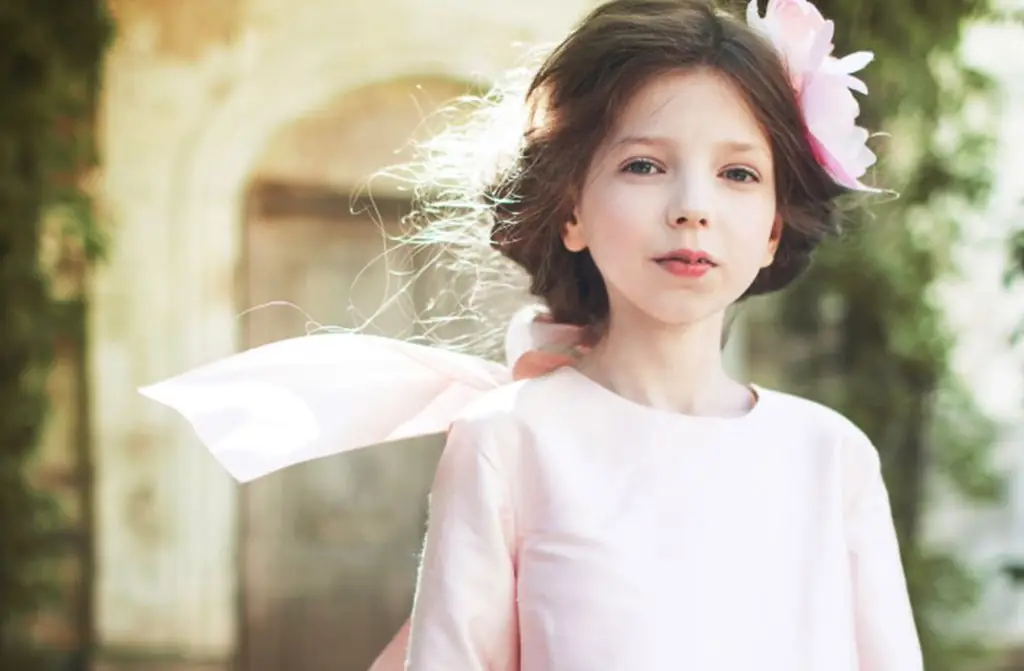 Is it worth giving a child to karate, or How to protect yourself from bullies
What is a boy who knows how to fight to do? Create a situation where he can put the abuser in place with a spectacular blow of his hand or foot. The fighter will not try to come to an agreement, to compromise - he will beat. Immediately and without hesitation. For himself, for a friend, for a pretty girl who, as it seemed to him, was offended.
"I want to give my son to fight. Develop physically. So that I can stand up for myself like a real man. At what age do they take it?"
"I want to give my daughter to karate so that I can protect myself. Which section would you recommend?"
How to choose a section? Will professional fighting techniques help you defend yourself? Let's figure it out systematically.
Protection or conflict?
"Children always, consciously or unconsciously, strive to demonstrate their skills," says Yuri Burlan at the training "System-vector psychology". The dancing girl will show graceful steps; a child who dreams of becoming an artist shows off his drawings; who has mastered video shooting and editing will produce videos. If a boy has been taught to play the guitar, sing, read poetry, he will be happy to perform at school evenings, entertain everyone in the schoolyard or with friends. Will find a reason.
What is a boy who knows how to fight to do? Create a situation where he can put the abuser in place with a spectacular blow of his hand or foot. The fighter will not try to come to an agreement, to compromise - he will beat. Immediately and without hesitation. For himself, for a friend, for a pretty girl who, as it seemed to him, was offended.
And there are a lot of such boys who know how to fight in school. One was given to karate, another to wushu, the third to wrestling. And they will all look for clashes, provoke each other. "Where are you going! Why are you looking at me like that! Well, repeat what you said!"
And then what? There are no equally strong, there will always be someone who is stronger. And for these guys there are only two outcomes: either he breaks someone's arm, leg, neck - or they break it. There is no third. Neither parents nor teenagers can be satisfied with both options. In fact, it turns out that, while teaching our children to defend themselves, we, on the contrary, push their heads together. Wanting to protect, we push into a conflict.
But how then to be? Is it really "to raise weaklings"?
Many of us, parents, have an inner conviction that it is vitally important to be able to stand up for ourselves, to protect ourselves and our loved ones. Where is she from?
What is the strength in, brother?
In the 90s, when the country collapsed, brothers walked the streets, they "covered" them in the markets, they undressed in the doorways, the police could not cope with the crime that poured into the streets, the people massively lost their sense of security and safety. Then, in order to somehow protect themselves, both men and women began to buy gas cans, the right to carry weapons, and enrolled in the taekwondo and self-defense sections. Today the situation has changed, but the idea that everyone should be able to defend himself is still firmly embedded in us. We teach this to our children too.

In fact, the police and the state should protect against hooligans. And each individual person should be athletic, healthy and have a good command of his profession, be in his place. He doesn't have to worry about physical self-defense. Moreover, in practice it turns out that knowledge of techniques and a champion title do not guarantee survival.
Every week in the news: "A gang of unknowns stabbed the country's champion in karate when he was resting with his girlfriend", "A champion who stood up for a friend was killed!" … Who said that the champion is able to defend himself from a gang of hooligans? In western cinema? In reality, he is attacked unexpectedly, in a crowd, with knives. Attackers are attackers because they act unexpectedly and not alone. No one, not even a champion, will have time to defend themselves.
Effective protective measures in the modern school
But back to teenagers. What to do, how to protect yourself? After all, modern schoolchildren are often aggressive.
Yuri Burlan suggests - give your child sports development. It can be swimming, gymnastics, running, rowing, tennis. A physically developed, athletic guy does not make you want to attack him, make him a victim. And he himself does not have an inner desire to show his ability to fight, he will not run into conflict.
Moreover, not having the inclination to solve the matter with his fists, he will be more willing to negotiate, find a common language with his classmates. This skill will come in handy in his adult life.
And what about the girl?
Here is another story. Who should a girl protect herself from? From bullies? From boys who "will definitely pester, because they all need one thing"?
As a rule, only dads who have an anal vector are especially concerned about this kind of question. And already at the free introductory training, Yuri Burlan reveals why and what it is fraught with for a growing girl.
It is for dads with an anal vector that purity of sexual behavior is especially important. They are the ones who can abandon their daughter, because she disgraced the family with indecent actions, licentiousness or, God forbid, early pregnancy. Therefore, it is better to walk in a long skirt, not be friends with boys, does not leave the house. If only there was no shame. Of course, not all owners of the anal vector reach such extremes, but with the accumulation of dissatisfaction, their inner desire for purity can take on such not quite adequate forms.
When a girl is given to fight from an early age, the need to protect herself from men, to preserve honor from a young age is emphasized, the girl grows up with total distrust of men, keeps her distance from them, immediately suspects the worst. She will not disgrace her parents, but she is unlikely to give birth to grandchildren, because she will refuse men. Everyone. Before they even ask her out on a date.
How to be? How to protect a daughter from a pernicious influence, on the one hand, and not interfere with her future personal happiness, on the other?
Educating feelings is the best prevention against messy relationships and a guarantee of happy relationships

At the training "System-vector psychology" Yuri Burlan clearly shows that it is sensual development that ultimately forms a person's sexuality, reducing the additional desire for attraction. In fact, sex education is about feeling education. Under the influence of literature that develops sensuality, boys and girls have an imagination about love, about high feelings and relationships, full of trust, tenderness, and care.
Childhood sexuality is infantile - it does not require intercourse. Therefore, a teenager involved in sensory development will seek stronger feelings and emotional experiences, rather than body contact. Moreover, developed sensuality will become a kind of inoculation against the ubiquitous pornography, vulgar scenes, pictures and meanings. Because, in contrast to the ideals of relationships formed in his classical literature, they will not only be uninteresting - they will be disgusting.
In adulthood, the developed ability to love and empathize makes us attractive to the opposite sex, because today, in the era of the consumer approach to marriage and couples, sensuality is especially highly valued. It will also help create a truly strong relationship based not only on attraction, but also on intellectual, spiritual relationship.
In addition, with systemic thinking, you can quickly determine who is in front of you - a pickup artist or a decent well-mannered boy with serious intentions, a potential sadist or a faithful family man. Today, real strength is not in strong hands and hand-to-hand fighting techniques, today strength is in psychological literacy, in the ability to find a common language with people, to build relationships in a pair and in a team.