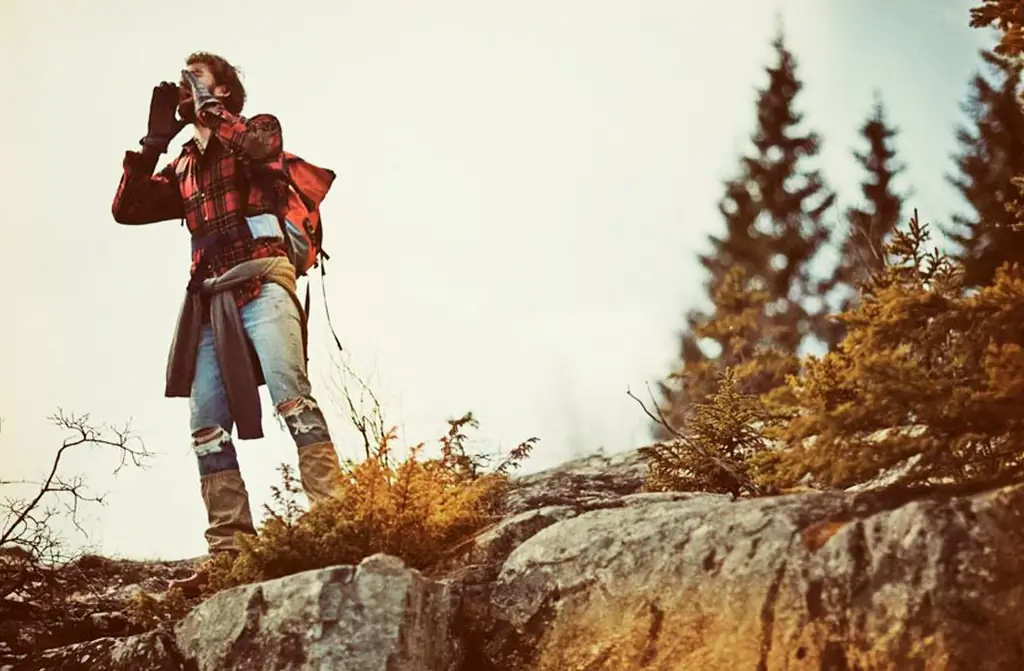 Extreme sports. Who gets high playing with death?
What is their delight: in victory at such a high price or in an attempt to prove their own fearlessness, or perhaps this is a challenge to themselves, a test of the human capabilities of body and spirit?
Courage or stupidity?.
Jump into the sea from a cliff, conquer a mountain peak alone, go boating on a mountain river, risking losing your life with one wrong move … Who are these desperate guys, and what attracts them so much in such extreme sports?
It is often from such athletes that you can hear the phrase: the higher the risk, the more you feel alive. What do they find in such risky pursuits? What are all these incredible loads, endless training and permanent threat to life for?
What is their delight: in victory at such a high price or in an attempt to prove their own fearlessness, or perhaps this is a challenge to themselves, a test of the human capabilities of body and spirit?
The answers lie in the peculiarities of the psyche that nature has endowed athletes with, in the needs that they seek to satisfy through extreme sports. Features that are easily seen armed with the system-vector psychology of Yuri Burlan.
Desire … Decision … Action
All of us, and each individually, build our lives according to the innate psychological properties of our personality. Ideally, we choose the activity that best suits our inner world and satisfies our inner desires, needs and goals. Sometimes circumstances do not allow us to do this in full. However, there is no randomly chosen life path, only desire first, then decision, followed by action.
So it is here, in extreme sports. The overwhelming majority of people come here with skin and sound vectors, the properties of which they seek to fill through risky victories and achievements.
System-vector psychology of Yuri Burlan shows that the owner of the skin vector is often able to put himself in a situation that is most favorable for his performance. This is manifested in the strict organization of one's own time, daily routine, training regime, nutrition and rest, high accuracy of movements, ambition and the desire to win over rivals.
But not every skinner wants to get adrenaline.
The desire for risky victories is a special state of the skin vector, when its owner does not receive a sufficient amount of realization of innate psychological properties. His temperament requires a more complex implementation. For example, in engineering, trade and economic sphere, technology or other areas where rational mind and logical thinking are especially in demand.
Of course, sport is also one of the ways to implement the skin vector. However, in the case when traditional sports do not provide sufficient fulfillment of the needs of the psyche, then the search for additional realization begins, attempts, so to speak, to get what is necessary for the feeling of the fullness of life.

Without a systematic understanding of his own desires, the skin man rationalizes his desire for risk as a need for thrills, a desire to be on the verge of death, but despite this, to win, some even talk about adrenaline addiction.
Here, such a truly skin property as the desire for novelty plays a role. Trying something new, unusual, getting into a trend, into a fresh stream of new sports - all this is inherent only in skin people.
Realization at a lower level than an innate need makes them repeat such attempts over and over again, pushing athletes to more and more risky victories, insane records, impressive feats, but at the same time risking to replenish the tragic statistics of accidents.
At the same time, the same person with a skin vector, but who has sufficient realization for himself in modern society, will never risk the greatest value - his own life. Rather, on the contrary, his life and health are insured for a substantial amount, any risks are calculated and realized with one goal - to get sufficient benefit and benefit from it. A healthy lifestyle, playing sports, a factor of novelty and a certain amount of adventurism are always present in the life of any leatherman, but only until the moment of a real threat to health and life.
The properties of the sound vector find their realization in attempts to feel what is hidden from us, but what every sound engineer perceives as "something more than the vanity that is happening around." Sometimes this is expressed in a delicate balance between life and death, as an attempt to understand the meaning of life itself, "to feel alive", as the athletes themselves say. This also determines the choice of conditions for competitions - natural mountain ranges, rivers, reservoirs - instead of gyms or stadiums. Closer to nature, but more risks.
In addition, another additional factor that attracts sound specialists to certain extreme sports is the direct stimulation of the eardrum - pressure drops during diving, swimming, climbing mountain heights, and the like. Often divers talk about the sounds they hear underwater, etc.
In their quest to comprehend the meaning of their own existence, it is the sound engineers who can choose for themselves a type of activity that other people may find too risky. The sound vector is dominant, its desires prevail over the desires of other vectors, which means that the need for self-knowledge in sound is even stronger than fear for one's own life or health.
Enjoyment of comprehension
Driven by such desires, the sound engineer chooses for himself the knowledge of the world through the study of the laws of physics, astronomy or philosophy, plunges into religion, esotericism, spiritual practices, and pilgrimage. It is the sound people who are attracted to other worlds, such as space or the virtual reality of the Web. Just sound attempts to hear the essence of all things were embodied in classical music, the study of foreign languages, including programming languages.
The work of the abstract intellect of sound thought is quite energy-intensive, and the power of desire grows from one generation to the next. Every year it becomes more and more difficult to fulfill the needs of the sound vector in full. Unfulfilled desires result in suffering in the form of apathy, dissatisfaction with life, latent or overt depression. In such negative states, the sound people in their blind search stumble upon and go headlong into virtual games, rumbling hard rock, narcotic substitution of reality, but even there they do not receive, and cannot receive, full-fledged sound filling. Their life is felt by them as nonsense, bringing only suffering. And when the share of suffering becomes unbearable, only a step through the window is perceived by them as the only way to relieve pain.
Many and many sound specialists who have undergone training in system-vector psychology by Yuri Burlan and received a unique tool for working with their own previously frightening desires speak about such life tests, as well as positive changes in thinking, behavior and the quality of their life. and aspirations.

The emergence and growing popularity of extreme sports these days is associated, on the one hand, with the skin phase of human development, in which the properties of the skin vector become generally accepted (concern for health, self-organization, discipline, desire to win, leadership, and others), and on the other hand this is another attempt to realize the sound vector, his irrepressible desire for self-knowledge, understanding the meaning of life and death, searching for answers to unasked inner questions.
Comprehensive answers to the most painful questions can be obtained at the next free online lectures on system-vector psychology.
No risk to life, but the risk of a change of mind!