The leader of the Redskins. Collisions of educating the not-faint-hearted. Part 1
So I see Petenka as a doctor. Vasya will definitely be a military man. Natasha is a born teacher. Vovka only performs in the circus. And not a word about the leader! As if there are no natural-born leaders, but they still do. Only adults do not know how to distinguish them, small ones, they think … who they just do not think!
All children dream of growing up and becoming someone sooner. All adults dream that their children will become someone. So I see Petenka as a doctor. Vasya will definitely be a military man. Natasha is a born teacher. Vovka only performs in the circus. And not a word about the leader! As if there are no natural-born leaders, but they still do. Only adults do not know how to distinguish them, small ones, they think … who they just do not think!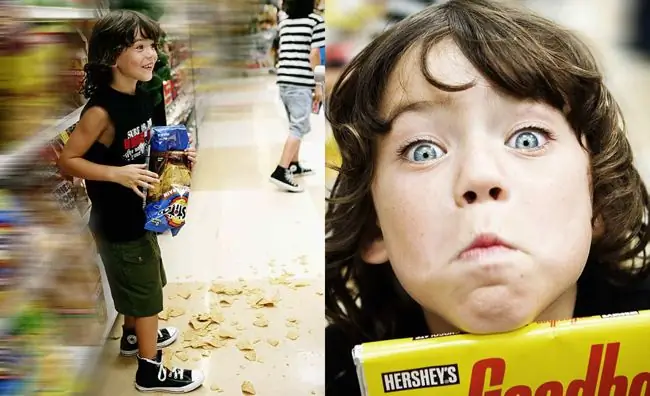 A neighbor, for example, considers Yurka a robber. She is sure that the raids on her garden are the business of Yurka's pack. Greedy grandma. She feels sorry for the apples for the children, so Yurkina's mother tells her. Grandfather certifies Yurka as an adversary, an enemy, so. And he has his reasons: for playing button football, all the buttons were cut off from grandfather's gabardine coat at once. Well, where else can you get such buttons - heavy, large and slippery "goalkeepers", so that all the guys have enough? And the coat is double-breasted plus sleeves.
- So count! - the mother lays out new buttons in front of the grandfather. - Found something to cling to the child with!
Teachers groan in chorus from Yurka. Unpredictable boy.
- Not-pre-tantalizing, do you understand? I ask: "Who did this? Who?" He gets up and, you know, smiles so impudently. Well, I think I got caught! March to the director! And then, you will not believe … the whole class stands up! He fascinated all children … how fascinated!
- What did he do? - the mother asks.
- Like what?! Poured some hellish mixture into the magazine, pfff! And no quarter marks! And after all, his grades are good, excellent grades! Unpredictable!
Either the first one or not
Adults are used to ordering, punishing, pointing out. If your child is a leader, you have to forget about it. It is very difficult to break the stereotype of compulsory obedience of a child. This is a leap forward for most parenting caregivers. They themselves were obedient, it could not have occurred to them to do such a mess! How can disobedience be accepted as the norm? How to come to terms with the eternal leaps behind the flags of generally accepted norms and rules? If a child with a urethral vector is growing in the family, get ready to do the opposite.
With knowledge of systemic vector psychology, much becomes clear. It turns out that obedience is not spelled out in the mental child with the urethral vector! In the hierarchy of the human flock - a system of interrelated elements interacting with the external environment as a whole - the urethral leader occupies a dominant place.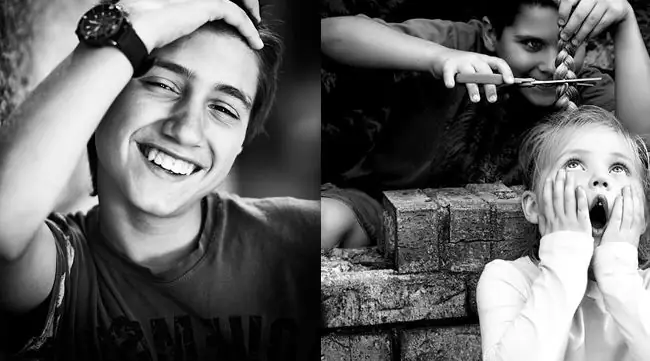 The law and restrictions are already ranked under it, the leader does not see the law, this law expresses the will of the leader. The urethral leader can mercifully give you over the shortages, if it is his will, but never obey. Submission is a lowering in rank, which is impossible for a leader, because he does not rank like skin fidgets: if you are higher today, then tomorrow I am higher! The leader is either the first, or he is not.
Hurricane for those close to you
Get into an old boat, pushing with sticks, swim to the depth, understand that the boat is rapidly filling with water. "Jump, guys!" Buried to the shore. Well, the buoy-keeper picked up the choking ones on the motorboat in time, including Yurka. And immediately behind the ear, to the mother for reprisal. The massacre did not work. "Why are you shining, huh? What are you shining, tell me? " - the mother laments through her tears. "If not for Kuzmich, I would have drowned!" - "But now I'm not afraid of water, mom!"
Only 5% of carriers of the urethral vector are born. Even less survives: the leaders do not spare their belly and other elements of the body. At the head of a mob of his faithful pack members, this daredevil rushes through the rugged countryside, dramatically masters the urban landscape, brings experienced teachers-educators to hysterics. In a word, five percent is quite enough, otherwise the world would be threatened with catastrophe. In the meantime, loved ones become victims of the hurricane … no, not so - close ones.
- Your Yura offended my Kolya, Kolya is crying! - the general's wife readily presents the whining Kolya.
- Maybe let the boys figure it out themselves?
- Nothing by yourself. He does not give the cap.
- Yurochka….
- Will not give it back. He doesn't need it.
- How?
- His father has heaps of these caps. I'll give it to Fedka.
Summer 1946. Participants of the events are 6-10 years old. Timber rafting. On one log almost in the middle of the river little Fedka noticed a soldier's cap. "Guys, look, garrison cap! My father had this … was. " Fedka's father died in the first days of the war, and when they saw him off at the station, his father held Fedka in his arms for a long time, and he perfectly remembered the cap with a red star. Yurka, without hesitation, rushed into the water.
Now, when I ask him how you could, it's very dangerous, current, logs, weren't you afraid, dad? He just laughs:
- Yes, I didn't think at all, I would have started thinking, I didn't jump, and then I was swimming like a dog only.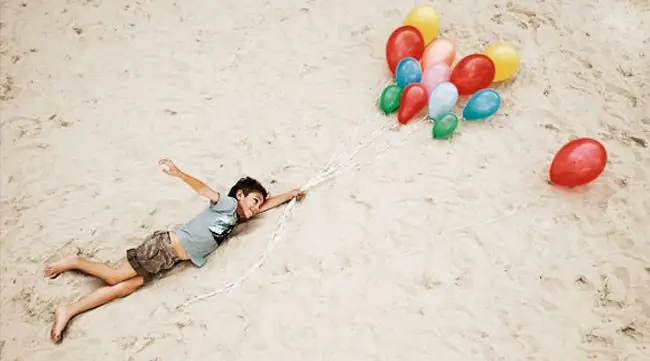 The son is always right
The hardest thing to do with urethral babies is the right tone. Papa's mom knew how. The son was always the King for her. She said: "You are my King." From her father's birth to her grandmother's death, no one above her son existed for her. She always spoke to him and about him from the bottom up. I always understood and unconditionally took his side in all disputes with teachers and other adults: "The son is always right. If he's wrong, then I don't know everything."
And she didn't raise a mama's boy! On the contrary. My father was in charge of large production, was truly loved by his subordinates. The collective even nominated him for people's deputies. Upstairs they asked: "What is your program?" When my father answered: "Justice," none of the party functionaries understood him. Write a program, they said. He did not want to write. What to write something? Justice is so understandable!
Justice … Everyone understands it in their own way, but it always means getting for oneself: "I was not given enough, this is unfair. I deserve a higher position, the boss is not fair to me. The world is arranged unfairly (in relation to me)."
Urethral justice is directed not in itself, but outward; it is not receiving, but giving. The urethral measure in the eight-dimensional psychic matrix of our subconscious is the quintessence of the force of bestowal.
The leader gives food, ejaculate to the flock due to shortages, he transfers even his unique feeling of freedom to the flock, if the flock is bad, he can make a revolution. He is all outward, all directed into the future, into infinity. It is pointless to restrict and prohibit him, but it is quite possible to cause irreparable harm. The urethra, limited by inhibitions, will work out a scenario of going out of the flags, which can become fatal.
It is important to distinguish
Sometimes it is possible to confuse the skin-ranking teenager, the group leader, and the urethral leader. Both are mobile, guys crowd around both, girls curl around. But there are many times more around the urethral. Most of all - boys, girls, strength, pheromones. The difference between them is enormous.
The skin is constantly in a state of ranking, flickers, often, but not very much fights: jab, trip, dexterous maneuver, does not disdain to attack from behind, if there is an opportunity to avoid a fight, always dodges, if there is no reason to fight, will not climb for anything - that's handwriting skin on the landscape. The skin teenager constantly proves his superiority, tries to attract attention with increased activity. These children are most often the victims of a hyperactivity diagnosis.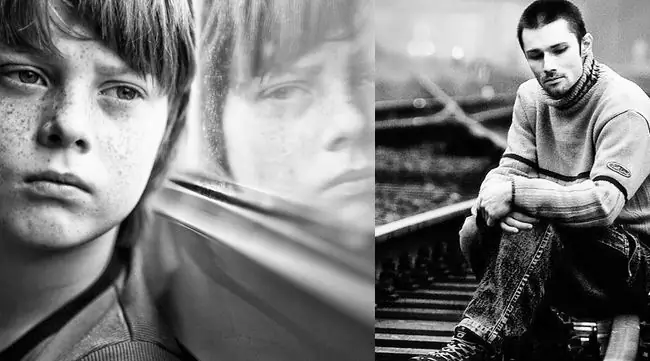 The urethral teenager does not need to prove anything. In a one-on-one duel, he enters only with an equal rival - the urethral leader. If the conflict is not resolved at the level of pheromones, it beats hard, sometimes to death. But this is rare. As a rule, one just leaves, there are no two leaders in the team. The leather worker does not come into direct conflict with the urethral. He envies, tries to imitate, may even intrigue, but he will always leave a direct collision.
Distinguishing between skin and urethral children is very important, because the methods of communication with them are diametrically opposite. If the skin man is adequately restricted and prohibited only by disciplining and developing, then for the urethral leader, who is always ready to give his life for the flock, any obstacle is just an excuse to double-check this readiness. So he tests himself for compliance with the task of leading the flock into the future, not limited by any prohibitions. Remember! Your prohibition can become insurmountable for the urethral child, and then the little leader will disappear from your life. It's good if he just escapes.
PART 2: ESCAPE IN THE PACK