Skin Baby Teaching: When Baby Runs Away From Homework
It is difficult to study at school when it is not clear why. A heavy program, boring lessons and a long plodding over books - who gave up, when you can't sit in a chair anyway, you want to break off and fly on business more important than all this …
It is difficult to study at school when it is not clear why. A heavy program, boring lessons and long piling over books - who gave up, when you can't sit in a chair anyway, you want to break loose and fly on business more important than all this … You will only come to your senses in the corridor, running down the stairs. This is where it is, life is felt there. And interests appear. And here … but who cares? This was followed by a shout: "Where did you go? Go back now, sit down to learn your lessons! " - "Yeah, now … she probably wants me to die there …"
Instead of an answer in the front door, only light, quick steps of a teenager running downstairs are heard …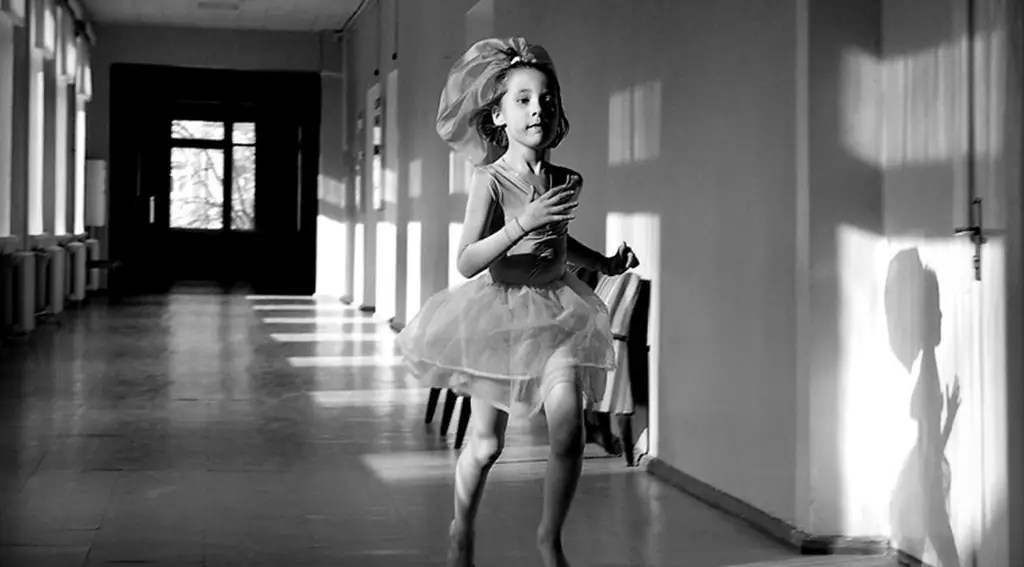 This is how we prepare lessons with our skin children … Do you know a better way? Well, only if without assault? That is the system-vector psychology of Yuri Burlan knows.
In the last article, we considered the issue of preparing a skin child for the school program. In particular, this concerned the development of innate properties through teaching mathematics, logic and discipline. Now it is important to understand that not everything that is in the school curriculum directly stimulates skin properties to develop.
The school curriculum was written by people with an anal vector, and it was written for people like themselves - scrupulous and attentive. But a dermal child is not like that; he cannot sit still. Before you are homework assignments in three subjects, but, not having studied even five minutes, he already wants to jump out of his chair, slam the textbook and run into the street.
What can you do? Not to hold him with chains? If he still reacts to counting and logic and can sit at his desk for a while, then what about literature? Geography? Language? After all, there are at least 10 more subjects that are not related to the account, which also need to be taught. How to be?
"So, we will miss this - we will not need this in our life."
The main question persistently beating in the head of a schoolchild with a skin vector is the question: "Why should I do all this if I don't need it now? Well, even then, it won't be useful to me. When I have to, then I'll learn. " And if such a child does not receive a convincing answer confirming the opposite, then he will do what, in his opinion, is more valuable than homework on an unnecessary subject.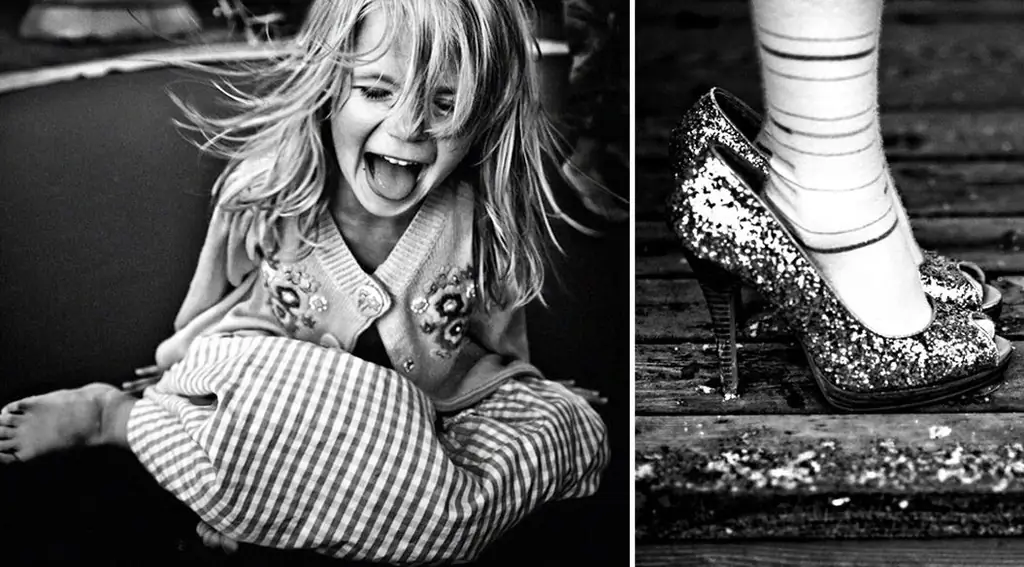 This does not mean that you need to follow him and repeat: "Study, as the great Lenin bequeathed. Teaching is light …"- and other propaganda slogans. Don't try it - it won't work. Moreover, there is a high probability that the child will soon treat you like a bad radio receiver: there is no sense in it, only it creates noise.
To prevent this from happening, you should gradually prepare your child for the importance of how valuable homework is (no matter how boring). According to the system-vector psychology of Yuri Burlan, the basic desire in the skin vector is to master the surrounding landscape in the most effective way. To master the landscape in the understanding of a skin person means to extract and efficiently (i.e., economically) use material resources, creating all the opportunities and benefits for life. According to the principle of benefit and benefit for oneself, and later, for developed skin people, for the benefit of society.
In this sense, today school education is the most necessary basic tool that allows you to understand the basic concepts of the modern world. This is really so: it is difficult to do without spelling, mathematics, elementary knowledge in literature, physics, chemistry. Humanity is advancing too quickly in its development, too many areas of life that surround us are intertwined.
A person now has no right to be illiterate in any area. Primary concepts about many things are given at school, and to deprive oneself of this means to be deprived of the opportunity to understand how the environment lives, and therefore not to be able to use it in one's own interests.
Of course, these words contain many contradictions imposed by society from the category "When you enter college, they tell you: forget everything that you were taught at school, at work - forget what happened at the institute…" and so on. A natural question arises: why then study at all? I came to work, they showed you everything, that's all. Do not need anything else. This logical chain does not take into account the fact that the whole life is not limited to one job, and jobs are different, and basically they do not consist of a single type of activity, as it was in the century before last. Life is getting harder. And this should be shown to the student. Chemistry is not a whim of the ministry of education, but an important science. After all, everything that surrounds you is including chemical elements, mostly created by man, understanding the interaction of which can be very useful.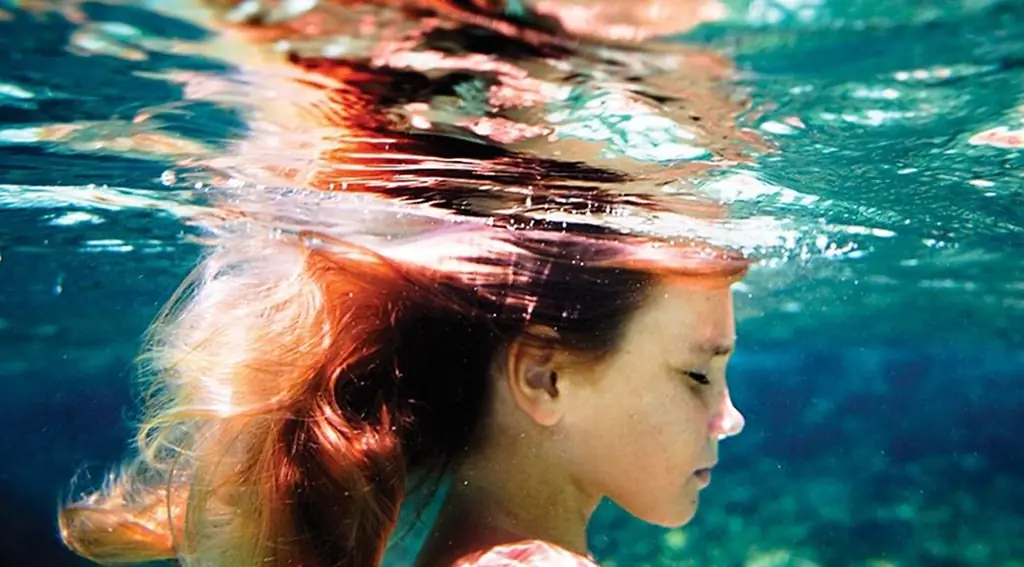 And so with all subjects. To know these subjects means to keep up with others. After all, the skin child does not want to lag behind, he wants to be the first! It is important to explain that without primary knowledge of nature or literature, he will not be able to get a prestigious job and will not achieve success in life. There is no need to repeat this, you can just show it with an example. After all, without learning to write competently, the child will not be able to compete with his more prepared rivals.
The child's environment should also work to confirm the parent's words. In many ways, this is a matter of chance, but you should not let this question take its course. The skin child will begin to master the landscape from his direct environment - classmates, teachers, children in the yard. And it is desirable that it be strong enough in terms of knowledge, and the preparation of the lessons included tasks for "mastering the world" - the skin child will wake up a competitive moment, which will spur him on to study.
If the yard and the school do not meet such conditions, there are circles where the requirements for the properties of the child can spur his excitement. This is so that he has the desire to gain the required level of knowledge and take one of the first places in the group. The choice of the circle should also be vector-dependent.
Of course, the specificity of the skin vector will not allow the child to become an excellent student: his restlessness, desire to seek benefit-benefit and change will not allow 100% study of all school material, but this is not necessary. The child will be able to take what is necessary for his integral development.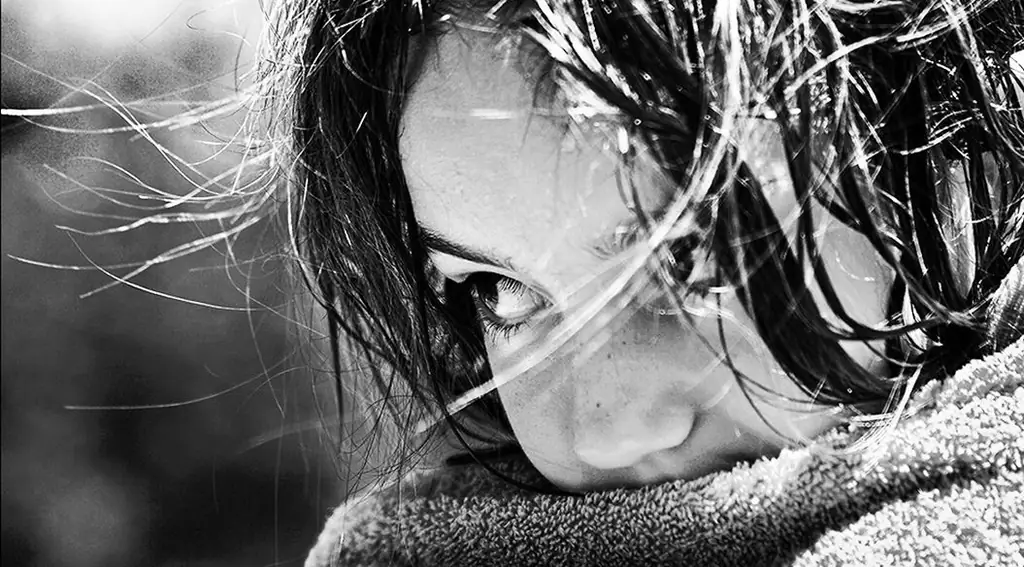 The best rest is a change of occupation
As Academician Pavlov said: "The best rest is a change of occupation." There is no more positive advice for a child with a skin vector. Change activities, alternate sports or dancing with preparing lessons. But do not forget: the development of internal mental properties is much more important than the development of bodily ones. It is better to structure the homework itself by time.
For any child, the development of his natural properties is fundamental. When doing homework with the skin baby, insist on precision. "Anyhow, if only it doesn't go faster. Either the answer is accurate, or it is not the answer. And if this is the money that you should receive? " The money example can be used at first. Then it is worth moving away from him, otherwise the child will have an image of the overvalue of money. Time, effort, space - everyone loves counting and economy, so examples need to be translated into these more abstract concepts.
After successfully completing homework assignments, do not forget to stroke and caress the little leatherback, because he loves tenderness and affection so much. For older schoolchildren, the material motivation for good studies makes sense: "You finish the term well, you will get a bicycle." Direct material incentives are contraindicated for schoolgirls; travel, trips, additional opportunities in time and space can be an incentive. All this needs to be negotiated in advance and it is extremely important to fulfill the agreements.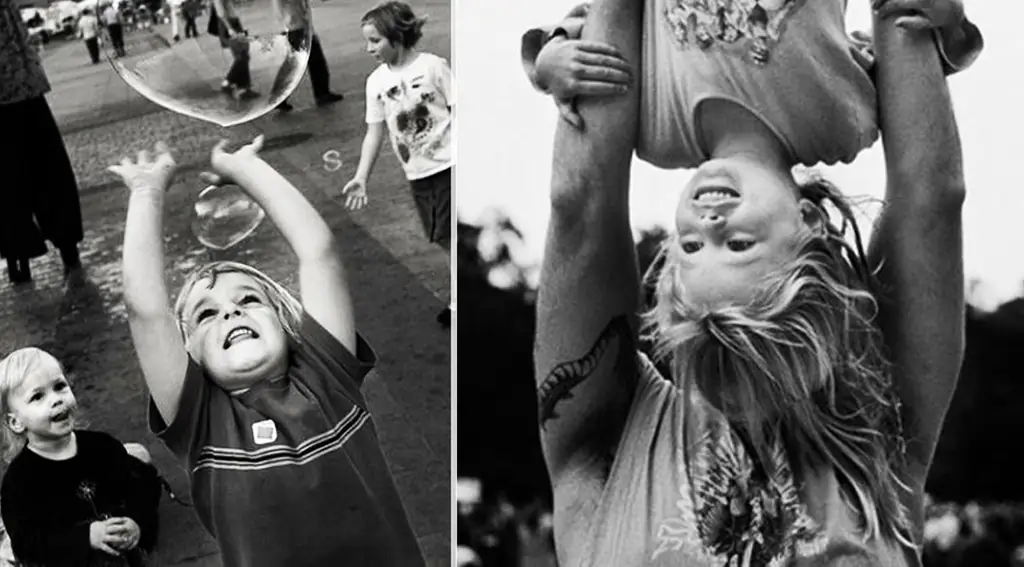 How to study?
A skin child up to the 5th grade needs educational cards, light puzzles, all tasks for cognitive processes, logic, warm-up tasks, for concentration of attention (read - ingenuity and ingenuity). Logic tasks and games, puzzles.
Of the textbooks, the best example is those provided by the European educational system. Colorful, lacking content and describing only the meaning of the process or phenomenon to which the book is dedicated. Scrolled through, learned, created a logical chain. We have few such books, but recently private publishing houses have been publishing them, focusing on the younger grades.
For the perception of large amounts of information, skin children in high school are greatly helped by the presentation of materials in diagrams and tables. In the diagram, all logical connections are visible and understandable, this greatly facilitates memorization.
Lesson plans, collections of formulas, encyclopedias of short excerpts from literary works (types of manuals that appeared in our country along with the skin phase of development) - all this provides a vector-based basis for their learning. And if a skin child does not want to read literature, but only takes criticism to it, this is permissible.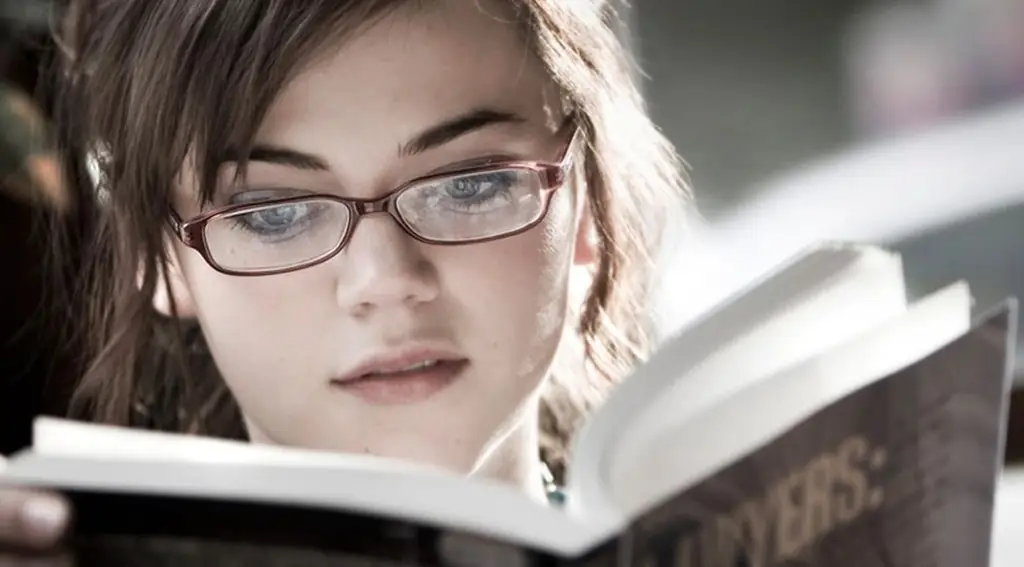 The skin child thinks logically, and it is not typical for him to memorize information for the sake of memorization itself. It must be provided with collections of formulas and laws that are given according to the school curriculum. Very often, such children know how to solve a problem, but do not remember the formula, because at one time they remembered what it was for, but what it looks like - alas, no. They should be handy. From the frequent repetition, the student will remember these formulas in any case, even if not immediately.
The presentation of their own thoughts in people with a skin vector is always thesis, laconic. Don't expect long essays on any topic from them. They won't sit for 45 minutes and write out, no. Briefly (for them brevity is yes, the sister of talent), in a few sentences, and in fact - this is what the skin man writes. Cherkanet and run further.
For such children, it is recommended to initially structure the essay - write a plan and then write briefly point by point. Not just "introduction", "main part" and "conclusion" - it is advisable to immediately assimilate a more detailed structure, for example, write down what questions need to be answered in the main part, which points to highlight in the conclusion, etc. Starting from primary school, a short composition for any composition should lie before the skin child. He will not memorize it, but he will conveniently build any essay on it - answering questions. There is no need to insist on great compositions, the property of saving time and space is innate in the skin vector.
Now in the school curriculum, economic and legal disciplines are introduced quite early. This knowledge can be very useful for a skin child. And although in the same program they are often described extremely dry and uninteresting, the question of profit and interest in property attracts a skin child to them. Interest can be reinforced by fascinating problems in economics, starting with simple "schemes" and reaching questions of social problems in economics and law.
We don't read
Well, how, how to make him read when he jumps up with lightning speed, barely having time to start doing something? He will look at me with his clear eyes full of bewilderment, asking - why read? What will it give me? It's so long …
Exhausted skin baby mom
It should be noted that representatives of the skin vector in its pure form (without visual, sound or anal vector) are not reading people. They were not created for this. Superfluous information is a burden to them, pulls back in the run for life. But if the parents insist, then the child, of course, will open the first page … And then he will dodge and pretend that he has read everything. Can shamelessly lie, telling them that they were not asked this at all and that they did not go through the like.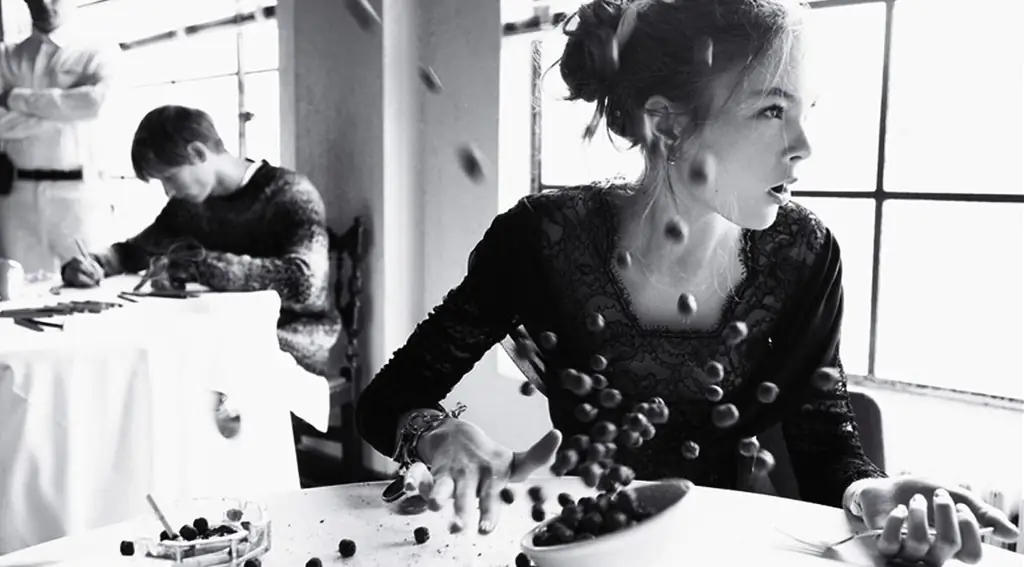 No need to insist. Only the benefit should be shown here - the indirect benefit from reading. Many parents make the mistake of giving money to every good diary grade they bring home. This is a losing option in advance. Firstly, the child will very soon want more, and secondly, this is how the parents limit the child in the formation of his desires. When the maximum pleasure for a whole evening of work is 3 rubles, then in the child's head an attitude is formed that an elementary material benefit is the highest reward possible in his life. So parents leave children at the lowest level of development of the skin vector. An indirect benefit is already in each particular case that a parent can come up with to read the required text: "It will come in handy in a month on the test", "It will be necessary for a family evening, you will tellwhat have you read, grandfather, he is always happy with such stories "(if the child is happy with grandfather)," Tell your friends, they do not know this yet … "," If one in the class knows about it, the teacher will appreciate it … " parental fantasy should be limited only to the concept of benefits, avoiding bills and coins. In general, you should not insist on reading. With the right approach, after puberty, the dermal child will himself understand what to read and what not. Parents, remember, if you have a skin vector child, this is a potential inventor and lawmaker. Consider its innate properties, give opportunities to become reality. System-vector psychology of Yuri Burlan reveals the eternal secret - how parents can raise and educate their children in order to make them realized in this life, and therefore happy.If you give a child with a skin vector the right direction, then he can leave the schoolyard with a decent and useful baggage of knowledge, and not run out to the outskirts of life without the right to a decent life.