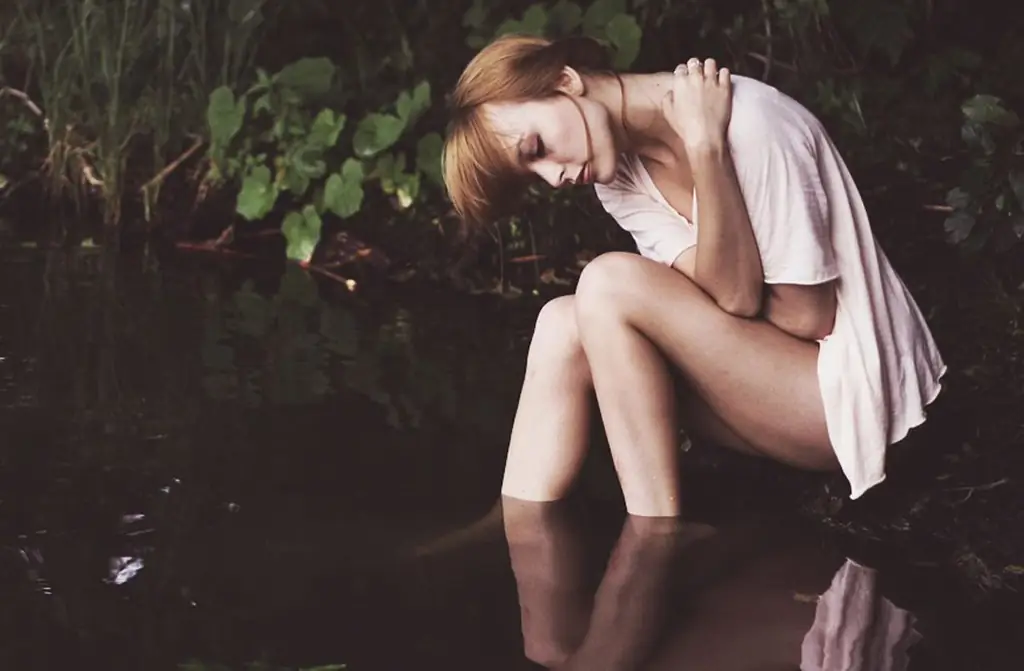 What prevents switching vectors, or How to enter into resonance with life
However, for some reason, the presence of several vectors becomes not a source of greater pleasure, but the cause of many problems - from internal contradictions to the inability to adapt to life. We cannot deliberately switch vectors. This happens automatically when external conditions change, but not always ideal. It happens that we "linger" in properties that are not needed in this situation. And the reasons for this can be different …
How often we act inappropriately, we miss the opportunities presented by life, we cannot rejoice at what is happening - only because we do not enter into resonance with the situation, we are not in the moment. For example, when we need to act quickly, we fall into a stupor and hesitate. At a merry holiday we are sad and with all our souls longing for solitude. And in loneliness we desperately yearn for people.
Those who have completed Yuri Burlan's training in System-Vector Psychology know that this is often a problem of polymorphs - people with several vectors. These are people who are naturally given many different properties, which means they can more easily adapt to any situation and get more pleasure from life. However, for some reason, the presence of several vectors becomes not a source of greater pleasure, but the cause of many problems - from internal contradictions to the inability to adapt to life. Why is this so?
How vectors are included
The fact is that when the nature of the impact of external circumstances on a person changes (the pressure of the landscape, as Yuri Burlan says at the training), the vectors must switch. Take the analo-dermal-visual sound specialist. When a situation requires quick decision-making, flexibility, and the ability to adapt to the situation, a skin vector with such properties is turned on. When patience is required, the ability to penetrate deeply into details, a reference to quality, the qualities of the anal vector are manifested.
When there are a lot of people around, the visual vector can be of great help, which helps to create emotional connections. And if you need to solve a complex intellectual problem related to abstraction, the sound vector will help, which sets the ability to concentrate thought, create new thought forms and ideas.
We cannot deliberately switch vectors. This happens automatically when external conditions change, but not always ideal. It happens that we "linger" in properties that are not needed in this situation. And the reasons for this may be different.
Not learned?
Maybe we weren't taught to "switch" in childhood? But this cannot be taught. A child, just like an adult, reacts with those properties that the environment requires of him, as best he can.
However, the period of development before puberty is essential for the formation of this skill. Any situations that have a traumatic effect, everything that somehow affects the development of properties matters.
Of course, childhood, probably, was not ideal for anyone. Today we have what we have. However, this does not mean that the situation is hopeless. For an adult, the most important thing is constant realization in the required volume, and this completely depends on ourselves. A conscious attitude towards life helps to cope with many psychological problems and obstacles. But more on that later.

Support vector - myth or reality?
The more developed and realized a person is, the easier and faster he switches from vector to vector, as the situation requires. This is the norm, and it happens naturally, unnoticed. In this case, the so-called support on one of the vectors is not formed.
Reliance on a vector means that a person "beats off" the landscape mainly with one of two or more lower vectors available to him. And this is connected, as a rule, with the fact that switching from one vector to another is difficult for him. This happens primarily in the case when the properties of the support vector are much more developed and implemented than the properties of other human vectors, so they, relatively speaking, are not ready to pick up at the right time.
Thus, the existence of a support vector suggests that human vectors are developed and are applied unevenly - some are much larger, others are much less. And we will always rely on those properties that are more developed.
Unrealization
The accumulated shortages and frustrations in vectors do not allow us to switch in time. Especially when it is a lack of a dominant vector, desires in which are the strongest, overshadowing others. For example, unrealized sound properties - when a person feels the meaninglessness of life, its illusory nature - will never allow him to fully manifest the properties of the visual vector. In a state of sound depression, I don't want to see people at all, to create connections with them. A person is completely focused on his mental suffering. And even if the situation requires you to engage in communication, then it is simply impossible to do so.
An unfilled or traumatized anal vector will "strike" when the skin vector may be required to be actively involved, make quick decisions, and quickly switch between different things. Such a person will "hang", "slow down", internally resist, find numerous explanations why it is not necessary to do this, and justifications for his inaction.
Contrast vectors and switching problems
Some vectors, being in one person, give him diametrically opposite (contradictory) desires. For example, cutaneous and anal, sound and oral, visual and olfactory. It seems that their opposition creates a problem, because it is difficult to switch between opposite desires. You just were in no hurry - and suddenly you have to run and maneuver. Or he was silent for a week, but now we need to talk a lot.
However, there are no bad vectors and no bad combinations - we are perfect. There are only varying degrees of their development and implementation. And when this is the problem, then it can be difficult to move from one property to another. When we are realized, we are balanced and easily turn on with the properties that are needed at a given moment in time.

Go beyond your self
Self-focus does not allow you to adequately respond to changes in the landscape and adapt to them in time. We see the world through ourselves. And we react the way we think is right. While the world may demand something completely different.
When we extrovert, focus on the world outside, on the needs of other people, we begin to live in the moment, adjusting in time to the demands of the landscape, without experiencing resistance to the flow of life. When we begin to understand other people, we stop conflicting with them and begin to act adequately, to be, as they say, in the stream, and not to go against it.
Awareness and realization - and you are in resonance with life
Yuri Burlan's training System-vector psychology allows you to deeply realize your properties, and then it becomes impossible to ignore them. When you understand yourself, you can no longer resist what life demands of you, say that I cannot do this, because this is not given to me by nature. If you know what has been given to you, then you just turn on and do it. So the first step to living in the here and now is awareness.
During the training, grievances, false attitudes, fears are worked out, which, after awareness, leave and cease to be an obstacle to the realization of their properties.
And then we begin to realize ourselves in full, because nothing slows us down. A realized person is a happy person, devoid of frustration and suffering. Life is a joy to him, which means that he accepts any challenge with enthusiasm and readiness to overcome any difficulties.