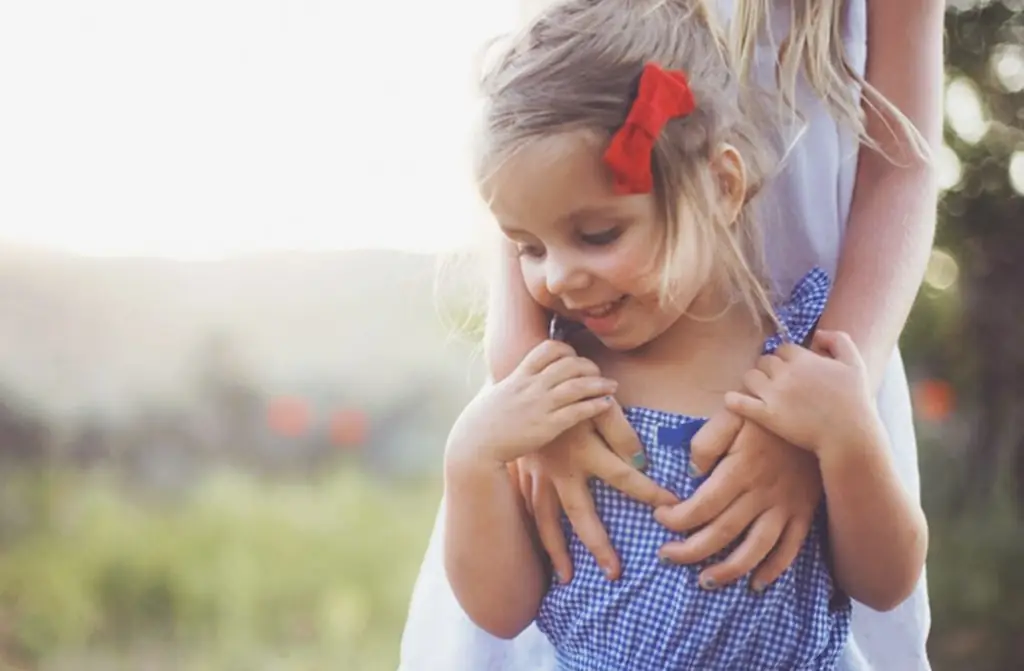 Memory games for children
System-vector psychology emphasizes: psychological characteristics are given to a child by nature from birth. The presence of different vectors determines different psychological characteristics of the child. No matter how old the skin child is, the development of his attention and memory in play or in another form will still not be the same as in the carriers of the anal vector.
In this article, we will tell you what the development of a child's memory depends on, and we will offer you games for children that develop memory that you can use for toddlers in preschool age, taking into account their individual psychological characteristics.
When choosing games for attention and memory, it is important to know that initially children from birth can have different types of thinking. Everything depends on it - the peculiarities of their memory and reactions, how they see the same task, what they enjoy, what is worth developing and how to present information in order to increase its assimilation. A way of thinking is a channel through which a child can easily perceive any information. If you take into account whether your kid is a logic or an analyst, his thinking is figurative or abstract, you will pick up the key to the successful learning of any child.
The training System-vector psychology by Yuri Burlan will help to understand the psychological characteristics of a child. So, let's see which children are suitable for outdoor games and exercises to train memory, and which kids will better accept learning cards and books, didactic aids or board games for attention and memory and why.
Didactic aids and board games for memory development
Perseverance, attention to detail and phenomenal memory are the potential that can be developed in the owners of the anal vector. These are children with analytical thinking, their strength is the ability to organize. Learning games for systematization will also contribute to the development of their memory. All this is important to consider when choosing games and exercises for training memory for such children.
Offer them the following memory games:
"What has been added?" In this memory exercise game, several cards with pictures of various objects are laid out in front of the child. Then the kid turns away, and the adult swaps the cards, adding 1-2 new ones. The child's task is to find and show which images were not there before.
"What is missing?". This is a similar didactic memory training game. But in this case, an adult, on the contrary, removes 1-2 cards when he changes their places. The child's task is to remember which image is missing.
Memorial "Couples". This attention and memory game requires a set of cards, which are pairs of identical pictures. The reverse side ("shirt") of all cards is the same. Game rules: cards are shuffled and laid out "face down". The child opens two of them. If they are the same, the baby takes them for himself. If different - flips back and the move goes to the next player. The winner is the one who has collected the most cards. Of course, such a memory game is much more interesting to do in a group. For example, in preschool or during the leisure time of schoolchildren.
"Remember and Tell". In this game for attention and memory, you can use a regular children's book with illustrations. The child is asked to name and remember all the objects in the picture. Then the book is closed, and the kid remembers what he saw. You can ask clarifying questions: "What color was the chair? Was there a ball on the floor? What was on the table? " This exercise-game, training memory, is convenient because it can be used in transport, on vacation, at any convenient time. The difficulty level of the pictures for this game can be selected in accordance with the age and developmental level of the child.
"Remember and find a match." This educational memory game requires a set of cards or pictures in pairs. In each pair, the images are logically related to each other. For example, a mouse and cheese, a window and a curtain, a sled and snow. The adult lays out logically related pairs of images in front of the child. The kid remembers them, after which a pair is removed from each image. The deleted cards are shuffled, and the child must put them in suitable places. In addition to attention and memory, this game also helps to develop the skill of logical thinking.

Games that develop memory, which are spent sitting at the table, will most of all appeal to little owners of the anal vector. The main thing in this matter is not to interrupt and not rush the child, to give him more time to solve the problem. Do not demand high physical activity from him - such a kid prefers quiet games and exercises.
Subject to these rules, the baby will be happy to be involved in games for children that develop memory and attention. His natural desire to learn, accumulate knowledge, delve into every detail can make him a professional analyst, teacher, expert in adulthood.
Remember that in the case of the owner of the anal vector, games for attention and memory are not just fun, but the development of those abilities that are associated with the future professional realization of a person.
Outdoor games for the development of memory
But what if the baby has a bad memory? If he does not at all strive to learn and remember something? Such thoughts often disturb the parents of the nimble and agile owner of the skin vector. It is difficult for him to offer didactic games that improve memory - he simply will not sit for a long time without moving. Outdoor games and exercises that develop children's memory come to the rescue. Understanding the peculiarities of the thinking of such a baby - and he thinks logically, rationally, is oriented towards benefit-benefit, and this is his talent - you will be able to develop such a child much more effectively:
Some of the didactic games for training memory can be modified and turned into mobile ones. For example, the games "What has been added?" and "What's missing?" We take a bag of toys. The adult chooses several and lays out a row of them. Then the children turn away. At this time, toys can be swapped, removed, and new ones added. Kids in the form of active play are looking for missing toys, swap them or remove unnecessary ones.
Children with a skin vector love secrets and secrets. This property can be taken into account in the game for attention and memory. Let the goal of the game be a treasured treasure or cache. To get to it, the kid needs to remember a certain route and go through it. Or remember and perform a specific sequence of actions. This game is suitable for both a preschool group and younger students.

Sensitive, receptive skin gives children with a skin vector a special talent - tactile memory. Its development in the game "Magic Bag" will give such children great pleasure. The rules are as follows: kids feel and pass different objects in a circle: a cube, a soft toy, a ball. The host then puts them in an opaque bag. The task of the kids is to pull the desired item out of the bag by touch.

The strong point of a child with a cutaneous vector is logic, the ability to establish causal relationships. Based on this property, you can modify the didactic game to strengthen the memory "Remember and find a pair." In this case, the cards are not used; it is not necessary to sit at the table. The presenter reads aloud pairs of words related by meaning, for example:
clock - hands
house - window
fish - river, etc.
When the children have memorized, the presenter names only the first words of the pair. And kids, based on logic, remember the pair word.

System-vector psychology emphasizes: psychological characteristics are given to a child by nature from birth. The presence of different vectors determines different psychological characteristics of the child. No matter how old the skin child is, the development of his attention and memory in play or in another form will still not be the same as in the carriers of the anal vector. This does not mean that the baby is bad or naughty. Just don't try to get a "phenomenal" memory from your skin baby. He has completely different natural talents.
The development of memory for babies with a cutaneous vector is assumed to be in the amount necessary and sufficient to improve the ability to assimilate school material. For the rest, when raising and teaching such a baby, one should rely on his strengths: logical thinking, dexterity and high physical activity, enterprise and resourcefulness, engineering talent, organizational and leadership qualities.
Auditory memory games
Only small carriers of the sound vector have a special auditory memory. They will especially love these games and memory exercises:
"Repeat word order." An adult names 5-7 words in a row. The child's task is to memorize and reproduce the word sequence.
"Digit order". This is a similar game for developing memory, only in it you need to remember and repeat the order of numbers.
Repeat the Rhythm. An adult taps out a certain rhythmic pattern, and the baby repeats. Babies with a skin-sound combination of vectors will cope with this task in the best way.
"The fourth is superfluous." In this memory game, an adult names 4 words, 3 of which belong to the same category (for example, a plate, mug, saucer) and one is an inappropriate word (for example, a toy). The kid's task is to remember all the words and determine which one is superfluous.
System-vector psychology says that not only a sensitive ear, but often a musical ear, is assigned to small sound players. Therefore, they will also learn games for the development of musical memory easily and quickly.
This will further enhance your child's focus and intelligence skills. Indeed, in potential, sound children are given the most powerful - abstract intelligence.
Visual memory and its development in the form of play
And there are children with a naturally sensitive visual analyzer. They can distinguish much more nuances of shape and color than other babies. It is not difficult to distinguish them among their peers - they are very emotional, impressionable. They have a rich imagination and observation.
They have a special, "photographic" memory. It is easy to choose games and exercises for them - you can choose any of the above, where visual concentration is required.
However, it is important to consider how mobile the baby is. If, in addition to the visual, he is endowed with a skin vector, outdoor games and exercises for training memory are more suitable for him. If, in addition to the visual, he has an anal vector, he will be more interested in calm board games or exercises for developing memory.
Who is online memory games suitable for?
Modern online games for strengthening memory almost exactly repeat all known didactic games.

Kids with an anal vector will be happy to play in an online game for the development of memory. They love didactic games to improve memory and online games that develop memory, and kids with a visual vector. By distinguishing and memorizing the nuances of the shape, color, size of objects, such a kid trains his visual memory in an online game.
Take into account that a child with an anal-visual combination of vectors can enjoy an online memory training game for a long time and assiduously. But a kid with a skin-visual combination of vectors is less assiduous. Holding it too long while playing online to improve memory is not worth it.
The goal of games that improve attention and memory
The main goal of games and exercises for the development of memory is to prepare the child as much as possible for a large amount of school information and extracurricular intellectual stress. A standardized learning system presupposes primarily reliance on sight and hearing.
Therefore, it is easier for others to learn it by kids with visual and sound vectors. However, if from an early age children are offered games for the development of memory, then the carriers of the remaining vectors will be quite capable of assimilating educational material in their own volume.
Games for children that develop attention will also have a positive effect. After all, the process of memorization first presupposes an arbitrary concentration of the baby on the information received. For this reason, attention and memory games are often combined together to help you master the skill of voluntary concentration and memorization.
How to ensure harmonious development for babies
System-vector psychology has all the keys to the harmonious and successful upbringing and education of kids. With its help, you can not only accurately select games for children that develop memory, attention, intelligence, or games for emotional development. Any nuances of the natural structure of the psyche of babies will be clear to you. This brings great happiness of successful parenting and an unprecedented leap in pedagogical or correctional psychological work.
Parents share their results after the training:
The secrets of the child's psyche begin to be revealed already at the free online trainings System-vector psychology of Yuri Burlan. Join us!