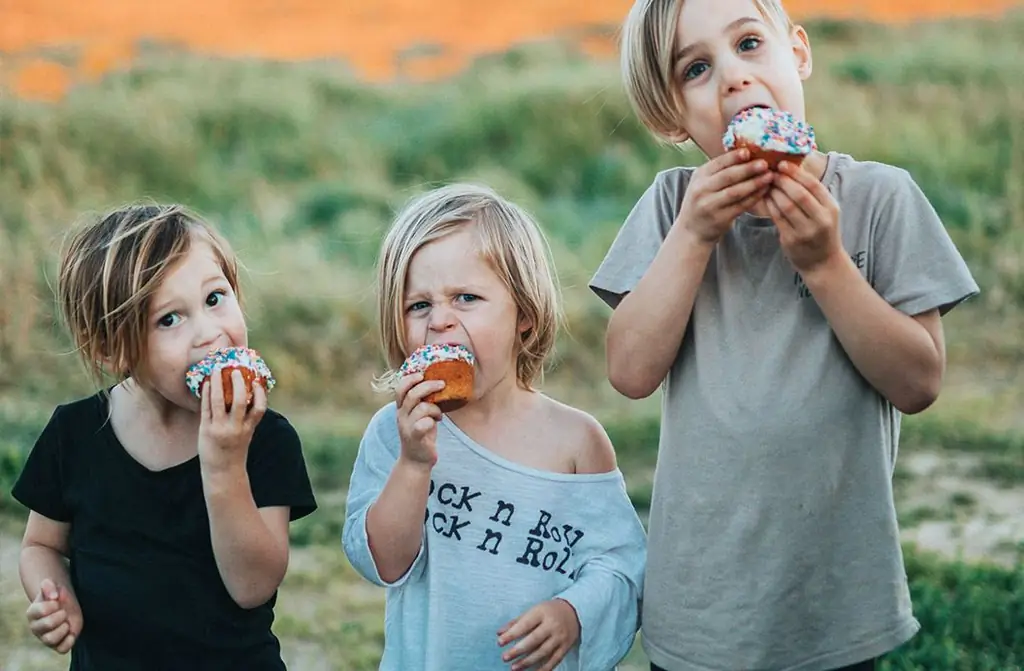 Psychosomatics of diseases of the gastrointestinal tract
And there are people who, for no reason, with an ideal diet, have digestive disorders, such as diarrhea. Observant people associate their condition with anxiety and notice that they have diarrhea in anticipation of stress. But gastritis, IBS, accompanied by constipation, people usually do not associate with constant stress. But in vain …
You know that you can "spoil" any stomach and bring to a breakdown the ideal digestive system, formed over millions of years.
To do this, it is enough to eat poor-quality food, at the wrong time and experience negative emotions while eating. True, there are stomachs that can "digest nails." And there are people who, for no reason, with an ideal diet, have digestive disorders, such as diarrhea. Observant people associate their condition with anxiety and notice that they experience diarrhea in anticipation of stress.
But gastritis, IBS, accompanied by constipation, people usually do not associate with constant stress. But in vain. Most often, people with a certain mentality - representatives of the anal vector - suffer from these diseases. Distinctive features of their character are leisurely, stubbornness, a tendency to resentment.
Their problems begin in early childhood. Such a kid cannot go to the potty quickly. He needs time to concentrate, completely empty his intestines and enjoy this process. If he is rushed, ripped from the pot, he does not have time to do things, they are postponed for the next time. Stool that is retained is much denser and painful the next time it comes out. The child, fearing a recurrence of pain, postpones the trip to the toilet "in a big way." In the end, he still has to empty his bowels. During bowel movements, he experiences pain, but after that, the pleasure of liberation. If such a situation repeats, the child retrains and begins to enjoy not only the work done on time, but from the postponed, in an adult state such a person will postpone not only physiological functions,but practically all the cases. It is hard for him to start, he pulls the rubber and puts on the back burner all the undertakings.
When a person with such a psyche is rushed and urged on, he experiences severe stress, which affects the process of eating and digesting food. After all, he needs time to do everything efficiently, conscientiously, including eating. Throw something into your mouth quickly … one … two … and the pain begins. And if during a meal he "chews" and remembers his grievances, then the very delicate process of digestion is disturbed, because even the motor function of the stomach is regulated by the impulses of the nervous system.
If such a person thinks that he was disliked in childhood, he can keep a resentment in his heart that destroys his gastrointestinal tract. Excellent memory doesn't let you forget anything. And the unique ability to systematize and accumulate knowledge finds a bad use and instead of knowledge accumulates negative experience. Every unpleasant situation in adulthood, be it a problem at work or a domestic quarrel, adds a new resentment to the piggy bank.
Everyone knows that grievances are extremely harmful to health, but only the training "System Vector Psychology" provides real tools for getting rid of grievances and harm they cause. Having learned to recognize the psyche of the people around us, we begin to understand that no one lives only to annoy us. Each person speaks and acts by virtue of his mental properties. After the training, understanding of people arises, and along with this comes incredible relief, as if a stone was removed from the soul. The body responds to this new state with excellent health. The work of the intestines improves, constipation, IBS, pain and inflammation disappear. I, as a therapist and psychologist, always recommend to my patients the training "System-vector psychology". This is the only effective mechanism for relieving stressful situations that lead to gastrointestinal diseases.

>