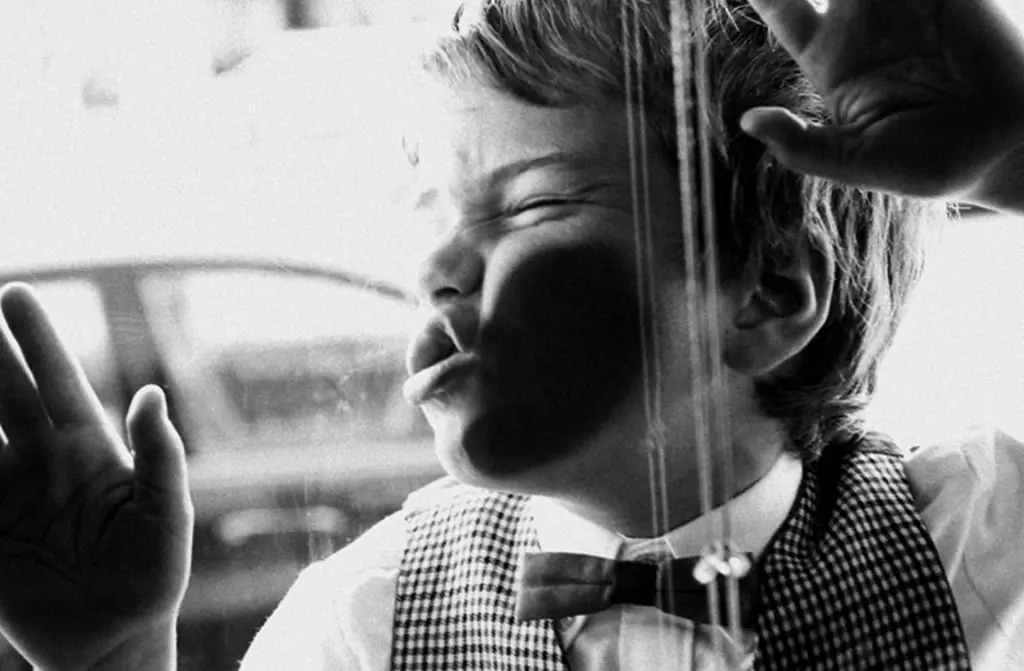 give and spit
"Son! Never avoid conflicts and clashes and hit first! Your gorgeous brass knuckles, son, can break the head of even an adult uncle. The main thing is not to hesitate for a long time and hit it first, son! Mom loves you and is proud of you. And for your tenth birthday, my dad and I will definitely buy you a revolver no worse than Max's …"I
checked for lice: dry or not?
Imperceptibly taking out a pocketknife from my briefcase, I put it in the right pocket of my jacket.
- Twist! - barked the teacher surname, without looking up from the class magazine and slightly fidgeting in her chair.
- What are you doing there?
Carefully putting the nunchucks that had almost fallen out of it into my briefcase, I replied in a slightly aching and offended tone that I had just taken out a mathematics textbook. Masha at the next desk burst out laughing and squeaked in her nasty voice that I needed a special invitation, otherwise I don't understand.
But I was calm: my left pocket warmed the brass knuckles given to me for nine years by Aunt Galya, and I mentally imagined how … Suddenly the cold metal of the muzzle of a miniature revolver buried itself in my back.
It was my friend Maksik, his mother gave him a pistol for nine years too. Just today, before leaving the house, Maksik stole the live ammunition from his father, which he forbade him to carry to school, and at all recess he put his shiny revolver with loaded fighting ones to the stomachs, backs and backs of all the boys and girls in the class.
Checked for lice: dry or not?
It was a cool joke, and the whole class cackled like crazy. Maksik whispered in my ear from behind a desk behind me something like "Hands up!" or "Kapets for you!"
I immediately remembered my mother's orders every morning: "Son! Never avoid conflicts and clashes and hit first! Your gorgeous brass knuckles, son, can break the head of even an adult uncle. The main thing is not to hesitate for a long time and hit first, son! Mom loves you and is proud of you. And for your tenth birthday, my dad and I will definitely buy you a revolver no worse than Max's …"
My father's order sounded in my head: "If you got a knife, son, then hit it! If anything, you will not be jailed, you are still small. But you will be in authority among the boys and respect in the teacher's room!"
My parents looked at me with pride and love, and I swore to myself that I would never let them down and next year I would become the coolest kid in school. Most of all, I was afraid of losing the knife fight in the school cafeteria at the end of lessons.
Ignoring Maxik, I took a deep breath and began fiddling with the rosary under the desk. At the big break, I had another fight in the men's room for the title of "the coolest kid of the half year" among all fourth and fifth grades. Here I felt confident and not particularly worried.
I have already reached the semifinals, having spent about a dozen fights in different categories over the past month. And just today, at a big break, I had to fight on 100 gram weights with a thirty-centimeter iron chain. The day before, my father and my friend and I trained for the whole evening. Dad was very pleased with me, and my mother promised to leave work early and be sure to attend my triumph in the men's room, as a support group, so to speak.

Suddenly, interrupting my thoughts, a kikimora entered the classroom without knocking. With a slight nod to our mathematician, she addressed the class:
"Children! As you all know, a conspiracy between aliens and the American military has long been brewing at the American military base "Zone-51". Our valiant intelligence reported that these nonhumans are going to hand over all earthlings to large zoos built on huge vacant lots far from all communications and civilizations.
These fucking Martians have decided to leave the chance for a civilized life in the 21st century only for those of us who get their damn training in Systems Vector Psychology! Therefore, for today all fights in the M and F toilets, all bullying, trolling, dolbling and other Mad dogs and Crackdowns are canceled.
As a matter of urgency, we begin to save ourselves from extermination by the Martians. So, my dear mutilated ones, repeat after me: "Mom, you fucking Ekibastuz! Soap, cholera on their heads! Ramu, Japanese policeman …!"
If you want to eliminate psychological illiteracy and save your life from the invasion of the Martians on our long-suffering Russian land, collect online on October 24, 25 and 27 at: yburlan.ru/training/
And please do not tell Maksik about this, other boys and girls of our school, otherwise I will never win a fight on 100-gram weights with an iron chain in the men's room!.. And I will remain a rogue and a loser, who never learned to break my hands pulling out legs and curling necks … And this is a terrible prospect … (