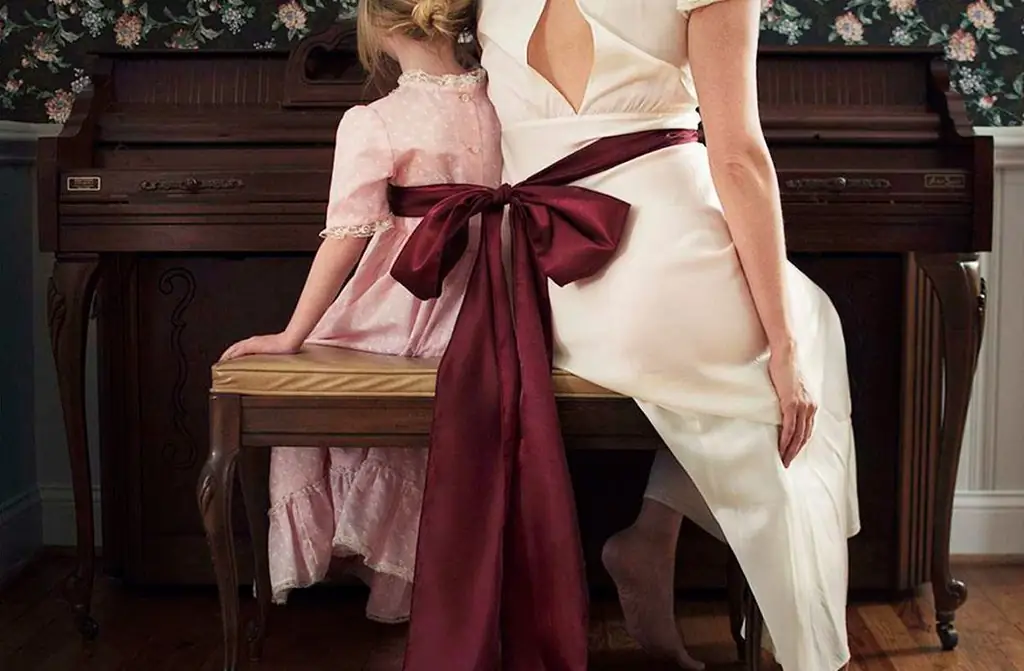 I am constantly afraid for the child, or How to stop being an alarmist mom?
When a mother worries about a child is one thing, but when these experiences turn into obsessive thoughts, when anxiety begins to affect the quality of life of the woman herself and her loved ones, when fear becomes the only and main sensation in her life, it means that it is time to take action …
"I am very afraid for my child. I myself understand that I am going too far, but I can't help myself. The daughter is still small, but very curious. He runs everywhere, touches everything, reaches out to everyone. I don't let anyone hold her in my arms - they'll suddenly drop it. I do not let me walk without support - it will suddenly fall. I try to take away from older children - they will suddenly hit …
I feel exhausted, I really want to rest, but I can't trust my child to anyone. I will constantly think about her and be afraid that something irreparable will happen. I live in constant tension, in constant fear. I'm madly tired. How to relax?"
All mothers, to one degree or another, worry about the life and health of their children. And only a few of them experience this anxiety especially intensely. At the slightest threat, even a potential one, the most tragic variants of the development of events - trauma, illness, crime - instantly pop up in my head. Anxious moms expect only the worst all the time. They see a source of danger around every corner, exhausting themselves with endless precautions, trying to protect the child from all threats. Moreover, the source of fear is not at all outside …
Why are all thoughts of a child
The maternal instinct is given to a woman by nature to ensure the survival of the species. With the birth of a child, his life for a woman acquires an unconditional priority. Preserving it becomes more important than your own.
Therefore, it is normal to think about the child more than about yourself. After all, the birth and upbringing of children is the life purpose for all women, except for the skin-visual, which is simply not created for motherhood. About her another time, and now about fears.
How can you tell if your child's natural concern has gone beyond the norm? Take a look at the situation from the outside.
When a mother worries about a child is one thing, but when these experiences turn into obsessive thoughts, when anxiety begins to affect the quality of life of the woman herself and her loved ones, when fear becomes the only and main sensation in her life, it means that it is time to take action.
Dealing with your own emotions is not easy. This requires additional knowledge about the mechanism of anxiety and fear and their effect on a small child.
Yuri Burlan's training "System-vector psychology" provides such knowledge. By understanding the mechanism of the emergence of fears, by this alone you stop their negative and excessive influence on your life.
Where is fear from?
All people can experience fear. But the very first human emotion - fear of death - arose in the owner of the visual vector. She helped him survive. Until now, it is the visual people who are able to feel the strongest fear, since their emotional amplitude is much greater than that of other people.

A person with a visual vector strives for communication and emotions, because then he feels the fullness of his life with meaning. Moreover, he can live every feeling at the peak amplitude. If fear is horror and panic, if love is all-consuming. A visual person, whose feelings were developed in childhood, is able to share any feeling with another person - to alleviate grief, comfort, and rejoice together.
When a visual woman spends all her time with a small child, all of her huge emotional amplitude is directed only to him. But its potential is much greater. Unsatisfied desires and the need for strong emotions gradually accumulate, since the properties of the visual vector are not fully used.
From this, the internal state of the mother becomes emotionally unstable. And the natural maternal concern for the child can grow to inadequate proportions - a state of constant fear.
If a woman, in addition to the visual one, also has an anal vector, then such a mother will be especially alarming, since the family and children are the main value, the meaning of her life. Therefore, the owners of the anal vector tend to worry more about their family than about themselves.
The anal-visual woman is a golden mother, caring and loving, but due to insufficient realization of her potential, she can literally burn out from anxiety for the child and "choke" him with her overprotection. At the same time, feel a sense of guilt for not being able to do anything with your terrible fantasies. In all troubles, accidents and even illnesses, she considers herself to be guilty and suffers from this even more.
Scary fantasies
The innate rich imagination, as a property of the visual vector, constantly "throws up" more and more reasons for the emotional swing in fears. Visual fantasy allows, literally in detail, to imagine a possible trauma, tragic event or serious illness of a child.
Such fantasies appear as if by themselves, as obsessive thoughts and images, forcing a woman to worry about this, making her superstitious. She thinks that in this way she can bring trouble to her loved ones.

Consciously, no woman will imagine the death of a child, but so unconsciously a deficit of emotions in the visual vector manifests itself - the need to experience thrills, to feel tragedy, anxiety, fear for the dearest person.
What to do?
To begin with, of course, to understand yourself, your needs and desires, the nature of your own psyche and the possibilities of realizing the inherent potential. Understand that all such fears are not related to the child, but to your inner state.
This can be done at the training "System-vector psychology". When you get to know vectors and learn how the human psyche works, you realize the roots of your fears, your thinking changes, and anxiety goes away, and love and care comes in its place. How can I help this?
Strengthening emotional ties with loved ones, especially with your husband, will help to get rid of fears. The connection in which the visual vector finds its realization. Deeply understanding your husband's character, his psychological characteristics and innate properties, you begin to observe and, most importantly, notice his feelings, mood, inner state, anxieties and problems.
You share memories, impressions, emotions, support and help. You try to listen to your partner's wishes, feelings, worries and doubts, and sincerely take an interest in his life. You are trying to give from yourself exactly what you would like to receive for yourself - attention and care.
By deliberately shifting the focus from receiving to giving feelings, you get much more for yourself - emotions of a different order. Empathy, participation, love - these are the big feelings that drive out of the subconscious emotions of the primary level, such as fear or anxiety.
Protection and safety
The basis of a stable psychological state, a woman's inner balance is a subconscious feeling of security and safety that she receives from her man and which is described by a woman as calmness, confidence in the future, care, support, and the like.

It is the emotional connection with a partner that allows a woman to receive protection and safety in the most vulnerable period for her - during pregnancy, childbirth and raising a child. A balanced inner state of a woman helps her to fully provide the same feeling of security to her baby. A protected child is calm, since up to three years old his condition is completely dependent on his mother.
Moreover, the harmonious and comprehensive mental development of the baby is determined by whether he has a sense of security. Interest, enthusiasm, curiosity and the ability to actively learn about the world are present only in conditions when the child feels protected.
It is important for a child to have a healthy, calm and happy mother. Only in this way he will receive from her a sense of security and safety, and therefore normal development.
It's okay to worry about your child, but by nature you are given a lot more than just the ability to be afraid. And you can certainly give your baby more than constant control, inhibitions and mother's nerves.
This is how, through your own inner state, you can protect the child best. This is the main thing that you can give him as a mother.
Here's what the trained mothers say about the disappearance of fear for the child: