Swinger is a schminger. A future without eroticism and orgasms
Should I agree to swing? For which couples is it suitable, and for which is it disastrous? Who enjoys "open" swing and for whom such swing is contraindicated? In this article, we'll take a closer look at two polar examples - extreme practice and attitude to swing.
Swing, swinging, eschange are the names of the same concept, which is characterized as a voluntary exchange of partners between couples. This movement arose in the 60s in the United States against the background of the so-called sexual revolution and gradually gained popularity beyond its borders. Today swing is in demand not only in the Western world, but also in Russia, although, undoubtedly, there it has a much worse level of organization.
So, for example, in the USA there are swing clubs where married couples come and exchange partners. Such clubs have both a license and a permanent location, publish their own magazines and publications with tips, stories and recommendations for their clients, they even have their own strict regulations. Single men and women are not allowed to enter such a club, and if a man dares to come with a girl who is not his wife or, God forbid, brings a prostitute, he will immediately be expelled from the swing club for breaking the rules.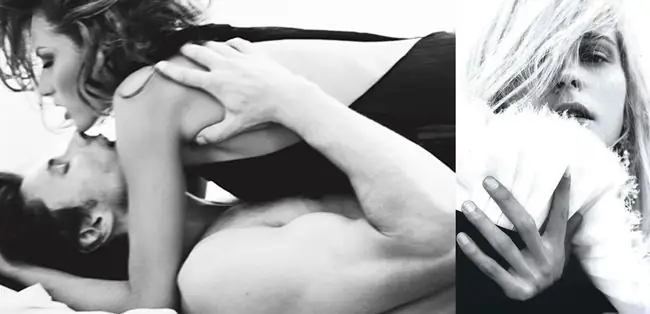 In Russia, swing clubs often have a temporary location, or even none at all. It is quite difficult to get to such a party: as a rule, they are private, focused only on "their" audience and are not advertised in any way, a casual swinger will not get there.
What is swing: history
Some followers argue that swing has spiritual roots, originates from tantric practices, and, in general, goes deep into the history of mankind, when people organized orgies in honor of their pagan gods.
However, today we can safely say that swing and everything that is connected with it is a product of exclusively modern civilization and consumer society.
According to the materials of the training "System-vector psychology" by Yuri Burlan, there are eight vectors, the presence of which determines the desires and properties of a person.
The mentality of each nation also has its own direction, its own characteristic properties, that is, a vector.
For example, in the USA and Western European countries, the skin mentality dominates, that is, the values of a person with a skin vector prevail: money, success, power, consumption.
But that's not all. Humanity is a constantly evolving organism that has gone through and continues to go through phases of development. Today we are also living in the cutaneous phase of development that began after the end of World War II. She dictates consumer relations to us in a couple, the concept of "swinger" appears, - the anal, that is, the historical phase, along with such values as home, family, reputation, honor, etc. is left behind.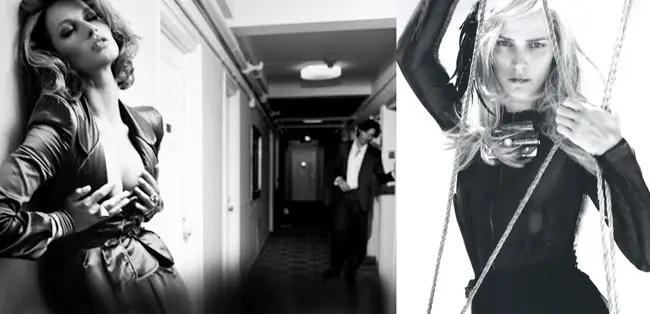 It clearly follows from this that such a social phenomenon as swing and swing erotica could arise exclusively in the skin mentality in the skin phase of development.
What is swing: philosophy of the phenomenon
A prerequisite for swing is precisely the exchange of partners within couples, since it is believed that a voluntary exchange of partners is not a betrayal, especially if it occurs in front of each other. Swingers motivate their hobby by the fact that it makes sex inside a couple new and excludes the possibility of cheating (that is, sex on the side without notifying the other half). They see the other couple as nothing more than a sex toy, just a way to get pleasure, with an emphasis on consumer sex. Other people are a vehicle to revitalize the sex life and rekindle the fire of passion within the couple.
There are two types of swing:
1) "closed" - when partners retire in different rooms for sex;
2) "open" - when partners are not embarrassed by someone's presence and they are doing this in the same room.
Both types of swing have their own advantages and disadvantages. On the one hand, "open" swing can be enjoyable if partners enjoy watching the other couple act and like to be naked in public. On the other hand, the same circumstances can cause discomfort, embarrassment or simply develop into a kind of competition "who is faster, stronger and better."
In the case of the "closed" type of swing, such a problem does not exist, however, partners are deprived of the opportunity to receive visual pleasure and demonstrate their abilities to the same extent as getting rid of discomfort and feelings of self-doubt.
Finding a couple to practice swinging together is not difficult today: every dating site has a "couple looking for a couple" section, after all, you can use newspaper ads or invite your friends to experiment.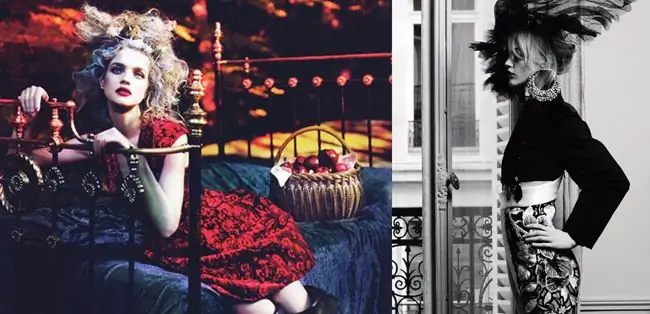 The decision to swing is usually far from reciprocal and spontaneous. Each swing pair, as a rule, has a "leader" (usually a man) and a "follower". Among other reasons that push the slave partner to swing, they also name material dependence, the fear of losing a partner, compliance. The "follower" usually feels cynically used, deceived, sold, while the "leader" is not attached to a partner and thinks only of his own interests.
After completing the training "System-vector psychology" this is not surprising, because we are talking about "classic" couples, where one of the partners is skin and the other is anal.
People are attracted to each other along the lower vectors: the anal vector to the urethral, urethral to the skin, cutaneous to the anal, and the muscular to the muscular. Muscles live in villages, there is not enough urethral for everyone, therefore in cities today almost all pairs of skin-anal in various mixtures. Also recently, marriages of convenience between two skinners have been popular, which are built on mutual benefit, and not on attraction.
Should I agree to swing? For which couples is it suitable, and for which is it disastrous? Who enjoys "open" swing and for whom such swing is contraindicated? Let's take a closer look at two polar examples illustrating extreme cases of swing practice and attitudes.
What is swing: my nimble thief
Lena was sitting in the kitchen, buried in the TV, which gruntingly showed a culinary program. The image disappeared every now and then, and with a sigh she recalled the words of her father: "What kind of man is this with you, eh? He won't fix anything in the house, his hands grow out of one place, and besides, I suppose, he steals from his boss, see what fashion watch he has put on. " Zhenya was handsome, lean, he had time to spin everywhere, and Lena loved him with all her heart. Only some of his ideas haunted her, offended her, lay like a heavy stone on her soul.
For six months now, her Zhenechka, lying in the same bed with her, has been talking about this swing. "And where did such perversions come from in his head? What time has come? " she thought, holding back a tear. He disclosed this topic gradually: "Helen, I love you, but you don't want me to go to another woman. We've been together for three years now, we need to renew our sex life. " The last time he even threatened: "If you don't agree, I'll leave you."
Lena could not leave Zhenya and was afraid that he would leave her, so she had to give in. For the evening, a meeting with the same couple at their home was already scheduled. Zhenya said that this does not oblige her to anything: let Lena first talk, get used to it, choose.
But contrary to his promises, everything happened very quickly. Zhenya was always flexible and knew how to find an approach to the girls, so he and the girl who came immediately retired in the bedroom.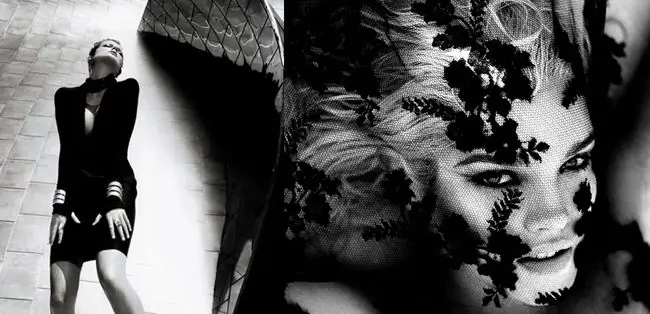 Lena felt a terrible prick of jealousy, a huge oppressive feeling of resentment simply tore her up from the inside: she did not believe until the last moment that Zhenya was capable of this. She wanted to run into the room and shoot them both. Opposite the girl's hushed husband was sitting, and they looked at each other attentively.
"If I do the same now, then he will feel the same pain as me," was heard in Lena's head. At that moment, she thought only of revenge, and their lips met in a passionate kiss.
What is swing: the big little mistake
Lena is a girl with an anal vector, for whom the main thing is family, home, husband, children. Such people are naturally monogamous, they have a very complex, conservative sexuality, and a new partner is always stressful for the anal. Such people are always aspiring to the past "this is how grandfathers and great-grandfathers lived" and have a very good memory: for everything good and everything bad. Their specific role is the accumulation and transmission of information to future generations, but they can accumulate not only information, but also grievances. Cheating for an anal person is a real betrayal that they experience more than other people. They will never forget and never forgive betrayal.
In this case, Lena looks through herself, thinking that if she does to Zhenya the same way he did to her (that is, to take revenge), then he will experience the same pain as she did. This statement is incorrect. Zhenya is a man with a skin vector, who has radically different life priorities, a different sexuality and a different mindset. Leather workers have a low libido, built on the factor of novelty, that is, he gets more pleasure with a new partner than with an old one. Moreover, they, unlike anal ones, are not sexually attached and are ready to go to any experiments, just to dispel the "boredom".
What's next? Lena will not be able to leave Zhenya, since by her nature it is very difficult for her to change partners. She will try to come to terms, forget, she will come up with a bunch of explanations and rationalizations for herself, calm herself, but this will not bring any result. She will only accumulate resentment against him, and if the swing experiments continue, then it will end badly at all. She will verbally sadist, put her hand to their children, be stubborn, take revenge, take offense. In general, sooner or later they will disperse, and if they stay together, then they will no longer have a normal family life. Swinger is not about her.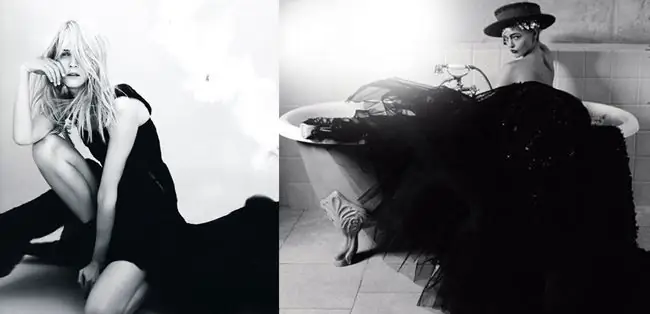 What is swing: let's dance?
Masha and Maxim danced together for a long time, skated in competitions, changed clothes in the same room, until one day, warming up in the dance hall, he saw her hand sliding over the wet wet glass of the window, on which she leaned, making another pirouette.
Maxim fell in love and even stopped visiting Mila, Leroux and Alena for some time. Masha answered him in return and even threw Tolik and Valera, but sometimes she continued to visit Oleg (he had a Porshe Cayenne and a solid bank account).
In general, love was real, unearthly, with all unearthly consequences. The wedding was played on the shores of the Mediterranean Sea in the shade of palm trees and healed himself calmly, buying crockery sets once a month, or even more often.
I must say that Mashin's father was a businessman, and Maxim's mother had her own dance studio, so in general they were very pleased with each other.
They didn't remember who first came up with the idea of swinging. She quickly received approval, bypassing all obstacles in the form of jealousy and unearthly love. Therefore, Masha and Maxim, after a short search and doubts, signed up for the swing club of their friends. Of course, they were more interested in the "open" swing, because both had nothing to be ashamed of: the car, a chiseled figure, already attracted numerous admirers and fans, and Maxim was expected to advertise panties in the modeling business.
After the first such party, both were satisfied and decided to come there more often. Swinger is the right role for each of them.
What is swing: relationship or cheating?
In principle, the only relationship that allows for regular swing practice is the relationship between two skinners, which are Masha and Maxim. There will be no mutual grudges, except that small injections of jealousy. Among other things, they also have not the most developed visual vectors, experiencing the pleasure of public nudity and constant emotional excitement: today they love, tomorrow they part - they portray a drama, then they converge again and part. The future of such a relationship is doubtful, regardless of whether they practice swing or not, because these relationships are not built on an attraction that arises only between people with different lower vectors, but on the "airy, unearthly" love of an undeveloped visual vector, which quickly passes. However, they can be held together by material values, comfort and benefits.
These couples easily agree to experiment because they are not sexually attached to each other. Cheating here is also a common thing, in principle, but it already depends on the condition of the skin and vision in each pair.
What is swing: ending
Today we have entered the dermal phase of development, and anal values have faded into the background. Society is experimenting with new forms of relationships: exchange marriage, guest marriage, Swedish family, etc. Swing is not the last in this chain of experiments.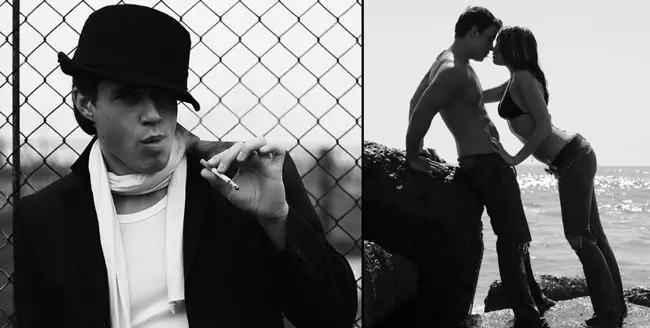 Nevertheless, the institution of marriage is still preserved, and marriage is always monogamous. Only those relationships that are built on sexual bestowal, and not on mutual use and mutual consumption, can be polygamous.
Swing is a dead-end path for any natural marriage, where one of the partners has an anal vector. Even if he also has a skin vector, and he does not mind experimenting, he will still unconsciously experience internal discomfort, which will ultimately lead to a complete breakdown in the relationship.
The desire for novelty in the skin vector is always better not to be carried outside the couple: you can diversify sex in a couple without attracting strangers. Today there are a lot of sex games, various sex toys, role play costumes, etc. You can change the environment, posture, watch an erotic video, in the end.
Swing practice leads to a loss of a sense of intimacy, turns lovemaking into an elementary intercourse and, as a result, leads to increasing sexual frustration and a complete lack of sexual satisfaction. Sex in a group can be enjoyable, but with this regular practice, sex in a couple will lose its interest and urgency. And true satisfaction that goes beyond animal mating can be obtained exclusively in a pair, experiencing mutual attraction, where each partner does not consume, but seeks to give.