Love and sex. Why does love live for 3 years
Why do families break up? Romance of relationships, trepidation of feelings, family values … Today we are trying different types of relationships: free marriages, guest marriages, civil, boyfriend-girlfriend relationships. We are in search of new forms. What's happening? And where does love go?
Love lives for 3 years - sad but true. Why do families break up? Romance of relationships, love and happiness, trepidation of feelings, family values … Sometimes it seems to us that these are notions that are receding into the past. What's happening? Why does love live for three years, and after that all feelings disappear as if they did not exist?
This is the 21st century, and the previous forms of relations, known to us for the entire historical phase of human development, almost 6000 years, are irrevocably gone. Together with them, the systems of family values of the anal (historical) phase go into the past: my house, my family, my child. Love and relationships. How it was? Throughout the entire historical phase of development, the woman was completely enslaved. It was only at the turn of the 19th and 20th centuries that the movement of suffragettes was born, which served as the beginning of the liberation of women from captivity that had developed in millennia. In Russia, 300 years ago, it was possible to kill a woman and just pay a fine for it. And in the Arab world, to this day, a woman has no rights.
New phase of development - new types of relationships
With the onset of a new, skin, phase of human development, we inevitably enter new forms of love and relationships. Collective and private, between a man and a woman, they must become more perfect, voluminous, giving mutual satisfaction, to reach a completely different level. So what should they be? And will the general trend that love lives for three years change?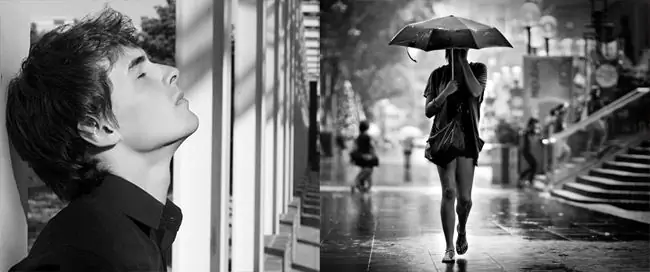 The cutaneous phase has expressed itself as a consumer society. Consumption takes place in all areas, sex and relationships are no exception. Love and relationships are radically changing their appearance. What is the psychology of love and sex now? We unconsciously tune in to the schemes that the surrounding landscape dictates to us. Today we try different types of relationships: free marriages, guest marriages, civil, boyfriend-girlfriend relationships, and it seems that they only confirm that love lasts three years, and sometimes even less. We are in search of new forms. We adjust, adjust our private behavior to the value systems of the consumer society that surround us. We puzzle over how to overcome this barrier - three years that love lives.
Relationships in which a man and a woman are connected only by sex and a pleasant pastime are consumer relations, they quickly become obsolete, and now we are already striving to get new sensations with a new partner. It's just a relationship, no love.
Using each other, we perceive any person in our life as nothing more than a part of a mutually beneficial exchange up to a certain point. Chasing sex, manipulating knowledge of psychology. As long as there is something to consume, there is a desire to consume exactly this - this person - there is interaction and interest in each other's life, participation. But interest disappeared and it was all over. Love in a relationship? Not. Without deep interpenetration, this is just an egoistic use of each other, albeit in different forms and at different levels. With this consumerist approach to relationships, it is quite natural that love lives for three years and feelings quickly exhaust themselves.
The creation of an emotional, spiritual, intellectual connection based on attraction is a necessary condition for building harmonious relationships, for maintaining sexual desire for each other for many years. Such a craving-based foundation is ideally laid before sexual intimacy, otherwise these elements are then irretrievably lost. Only in this case, you will not have to wonder why love lives for three years, because it will last much longer.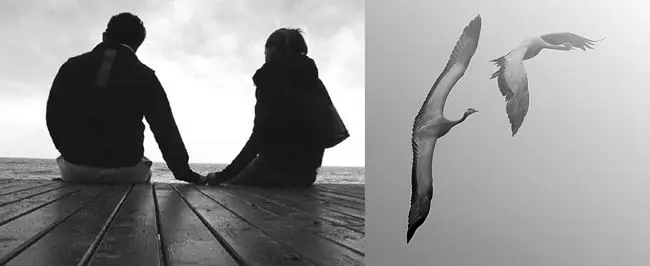 Today, the widening of the range of sexual acceptability in society and superficial consumer relationships reduce the feeling of intimacy. In pursuit of new vivid sensations, we easily rush into new relationships, easily abandoning old and boring ones. And then love lives for three years, and often it does not even have time to arise. In a consumer society, sex loses its meaning as an expression of emotional closeness between people and no longer brings appropriate satisfaction. This becomes the cause of colossal collective sexual frustrations in society. As a result, the number of anal sadists, pedophiles, rapists, maniacs increases, nationalistic sentiments intensify, and the problem of alcoholism is aggravated. In this situation, it is completely natural that love lives for three years, psychology not only explains this,but also suggests how to build relationships and overcome the fatal line. What is the psychology of real long-term love and bright sex?
What is intimacy in sexual relations? How to create and save it? Why does love last three years and can it last longer?
Relationships, love presupposes the need to get to know each other before sexual attraction realizes itself. Give the opportunity to insist on desire, to feel the mental peculiarity of the partner, his individuality. Intimacy is a feature, uniqueness in a relationship. Falling in love, emotional closeness, spiritual kinship, spiritual interpenetration (depending on individual characteristics, vectors of partners) bring you to a new level of mutual understanding. By creating such intimacy, we prolong the relationship, make it truly fulfilling, bringing joy and satisfaction.
What is the balance of love and sex, what is it? Nature has given us 3 years, during which the relationship is supported by natural sexual attraction, due to the vector set of partners. At this stage, the illusion arises that this will always be so and no effort is needed. The psychology of sex is such that we are very good together in bed, the perception is heightened. What else are we doing during this period? We are just having a good time in joint entertainment. Forgetting that at this time the development of relationships should be primary, otherwise they will exhaust themselves after three years (sometimes faster, it depends on the sexual potential). If during this period the foundation of relationships was not built on the basis of mutual return, love and emotional, intellectual, spiritual closeness, then attraction and love naturally begin to fade,and we start wondering why love lives for three years, and after us it ceases to be drawn to a partner, what did we find in this person and how did we get into this relationship?.. It is important from the very beginning to make efforts in order to preserve and develop what brought partners closer to each other.

A positive relationship in a couple, relationships with love can only be built on mutual bestowal, when each family member from the very beginning cares primarily not about his own pleasure, but about the pleasure of the other. Taking care of yourself first and not of your partner means using him. Attraction, feelings, "love" disappear after three years, and mutual claims are exposed. Very soon, both begin to realize that love is gone. Hence the well-known about the "crisis of three years in the family" and "love lives for three years."
Someone will say: how can I understand another person, his desires and states, if I cannot understand myself? How to tune in to another person, if I myself do not fully own my states, emotions, reactions?.. To give, you need to be filled yourself. What does it mean? How to prevent the pattern in your life that love lives for three years and only?
System-vector psychology reveals for understanding the characteristics of each person, his desires and properties, the peculiarities of his thinking, attitude and even sexuality. Couples who have undergone the training of Yuri Burlan's System-Vector Psychology have an undeniable advantage: a deep understanding of themselves and the characteristics of a partner allows them to achieve the greatest harmony and mutual understanding.
This means that the question of why love lives for three years disappears by itself. Feelings based on mutual understanding will last much longer and will only increase your attraction to each other. There is a tolerance for manifestations that are unlike our own. The impetuous ceases to be annoyed by the slowness of the other, the sociable is able to accept the introversion of the partner, and so on in everything. In such conditions, there is no place for mutual claims and grievances, everyone knows how to realize themselves, and understands what would bring joy to a loved one, how to create the greatest comfort for him and how to achieve mutual understanding. Love lives for 3 years? Not at all. You can have it forever.
The relationship of two is an effort of two, they cannot develop unilaterally. The one who loves more wins: by giving, he receives. But only mutual movement towards each other allows the relationship to truly take place. And the generally accepted idea that love lives for three years will have absolutely nothing to do with you.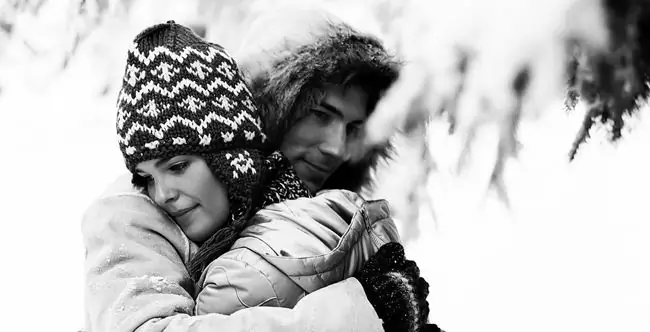 There are many aspects that determine harmony and satisfaction in a couple when love lasts longer than three years. Along with the mutual return of partners, their equal (close) ability to develop is no less important. If one person in a couple develops, and the other is not able to keep up with him, then the relationship will also become obsolete. Equality of sexual potentials is also of great importance. If there is no balance, then it is difficult to talk about harmony in such a pair. System-vector psychology is here to help you too: to understand everything about your potential partner from the very first moments of communication, in order to be able to make the right choice and not get another bad experience and never to wonder why love lives for three years.
Сherchez lfemme
The cutaneous phase of development naturally provoked feminist movements: the former form of relations is no longer working, and society is in search of new ways of interaction between the sexes. Today we have tremendous changes in the social adaptation of women, which are quite adequate to current conditions. However, with regard to relationships in a couple, a woman always remains a woman, and a man remains a man, the meanings inherent in love and relationships by nature have not been canceled. Love and sex remain fundamentally unchanged, changing only the external forms of expression.
No matter what various articles about love and relationships are written, a woman always chooses first, she releases pheromones and attracts a man. Therefore, "look for a woman." There is no man without a woman, his success or failure depends both on his own potential and on the one that is nearby. It is She who makes a man want to strive, achieve, and this applies to all categories of desires. To be desired means to inspire, provoke movement: this is the role of women, inherent in nature. To compose with the return of a man the complementary integrity of his receipt. The masculine essence is in giving, the feminine is in receiving, these are mutual unconscious processes. And today, when we say that there are no real men, you need to understand that everything is interconnected. Behind every realized, developing man there is a woman who knows how to inspire him. And women always need to remember this.