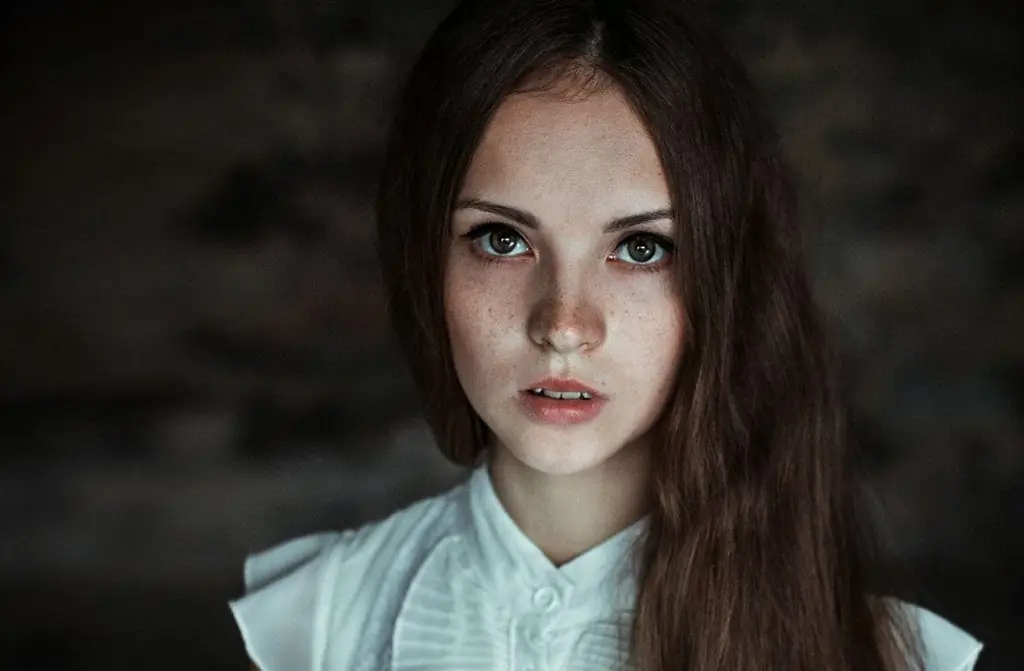 Fear of loss: I don't believe in fate, and even less in myself
Where do all these creepy scenes, nightmarish fantasies, premonitions, fears come from in my head, after all, we are all right? Why am I constantly expecting a threat and practically in a state of panic? How to get rid of the fear of losing a loved one?
This terrible feeling is love
The fear of losing a person is the fear of being alone, of losing the pleasure of an emotional connection with a loved one. How can you lose the joy that relationships give, miss the happiness that love gives. Fear is a feeling that appears as if by itself, rolling in a cold wave and pressing from within.
At the same moment, a violent imagination paints terrifying pictures of how our common small world is crumbling.
So he packs up his things and leaves without a word, but he, smiling, embraces another, indifferently glancing over me, or - oh, horror! - he gets into a car accident and dies in my arms, or doctors report a terrible illness, and he dies out before my eyes in his prime.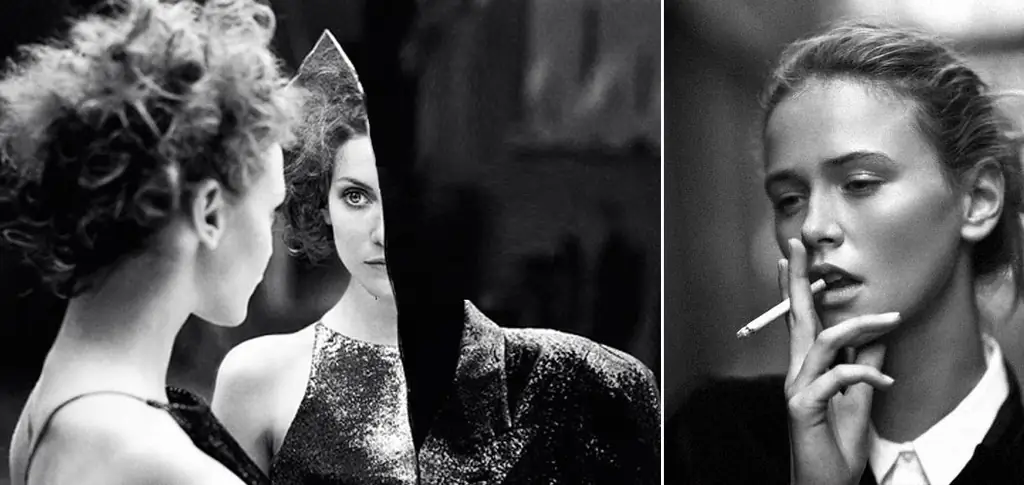 No, no and NO! This will never happen! I'm so scared of losing him that it just drives me crazy.
Where do all these creepy scenes, nightmarish fantasies, premonitions, fears come from in my head, after all, we are all right? Why am I constantly expecting a threat and practically in a state of panic? How to get rid of the fear of losing a loved one?
Exhausted by my fears, I lost the ability to enjoy life, I simply had no strength left. I need help. I want to urgently understand myself and understand what is happening and what to do.
Whoever loves is afraid
All our feelings, no matter how they are called or how they are felt, have one common root - the feeling of fear. This is the very first feeling that early man experienced. But developing it, today we get the whole range of sensations and experiences, called feelings.
It was the fear of death that was the starting point, the first feeling that the first person with a visual vector experienced stronger than all others. Over time, developing, the visual learner learned to transfer his emotions to another person, share them with him, give his feelings through compassion, empathy, love.
The peculiarities of the psyche of the optician are such that it is emotions that serve as the filling of his psychological needs. He is able to experience every feeling with a peak amplitude, so if the viewer is afraid, then he is afraid to horror or panic. If a visual person loves, then he loves like no one else, showing his feelings in the most vivid and expressive way.
When the viewer says "I'm very afraid of losing you," then he is really afraid and afraid very much - to nightmares, obsessive fears, panic attacks and other horrors. Fear of such intensity can only be experienced by a person with a visual vector.
The greatest pleasure a spectator of a modern level of development is able to receive only by creating an emotional connection with another person. Therefore, the threat of breaking the connection, that is, losing this pleasure, is felt by him as fear, suffering. And a rich imagination, characteristic precisely for visual people, helps to swing this state to pre-fainting.
Practical advice, or how to get rid of the fear of losing a man
Today, more and more often, the main source of a person's problems is his internal state, psychological dissatisfaction. Any external problems are inferior in their importance to questions of self-understanding. The real cause of life failures, falls, obstacles to happiness lies deep within us, guiding our actions, thoughts and decisions.
Realizing the real motives of our desires, visually observing the true needs of our psyche, we are able to work with the most negative and "unpromising" at first glance states, and work independently.
The fear of losing a person for a representative of the visual vector is one of the options for filling psychological properties, albeit primitive and painful. The potential of a modern person has long crossed the line to which a feeling of fear can fill us. This is too shallow for us, like an attempt to quench our thirst with a drop of water. That is why, plunging into fears, we begin to rock ourselves more and more, to horror, panic attacks or real phobias, repeating again and again futile attempts to fill the thirsty visual vector. How many drops do you need to get drunk?
But when we receive fulfillment at a higher level, which more accurately corresponds to the temperament of the modern psyche, then the feeling is completely different - like from a full glass of water on a hot day.
Sharing our emotions with others, realizing ourselves "for bestowal", outwardly, outwardly, we feel a full-fledged powerful and intense satisfaction of psychological needs. We feel good, joyful, we feel pleasure from life, due to the balanced biochemistry of the brain, because the level of filling corresponds to the level of need.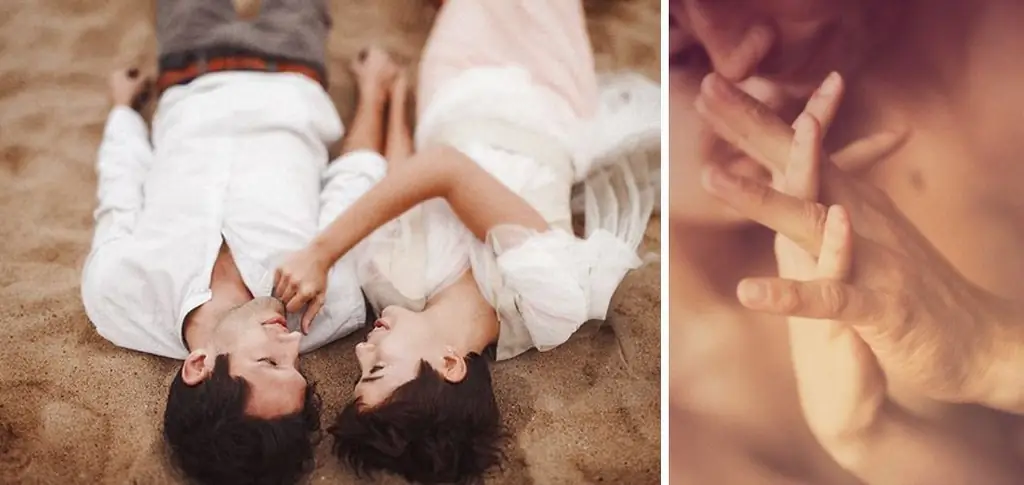 Understanding their own mechanisms of work of the unconscious, the visual person consciously chooses a higher level of realization. He embodies his desires, directs the stormy stream of his own emotions into a creative channel. Its main implementation is in caring for others, compassion, empathy for those who feel bad, hurt, lonely. There are many who need his love, the ability to create an emotional connection with another person. Thus, the viewer fills himself at the highest level, depriving himself of any fears, hysterics, phobias, as psychological garbage thrown away as unnecessary.
There is no need to exchange for drops if you can quench your thirst to your satisfaction by drinking a glass of water at once.
Fearing for a loved one can be different - embodying your sensuality in a strong emotional connection with a partner, in manifestations of love not for yourself, but for relatives, sensitively feeling the mood, state of mind or a special need for understanding, kindness, help and support on your part.
I am very afraid of losing you, so I love you like no one else! I try to understand and support in a difficult situation, help when needed, rejoice with you in your victories and console in case of failures.
You can stop being afraid of losing a relationship and learn to enjoy deep interpenetration, endless understanding at the trainings of Yuri Burlan, as many people have already done. Read about the results here and watch video reviews.
You can learn more about Systemic Vector Psychology, get acquainted with its capabilities and get your first results in three free online lectures. Register here and join - discover a new world.